What is a Small Firms Loan Guarantee?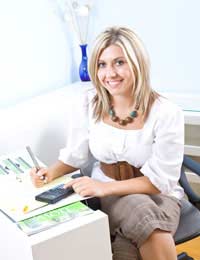 Starting your own business will be one of the most exciting and challenging things you will ever do, but many small businesses run into problems right from the start.
When starting up your new business, you will need to have enough money to fund the initial set up, as well as the initial running costs. Many people rely on savings they may have put aside, family or even friends to help get them through the start-up period. However, for those who have exhausted all other possibilities, there is the option of applying for a Small Firms Loan Guarantee.
The Small Firms Loan Guarantee scheme was designed specifically for small businesses that have a viable business plan and was originally set up as a joint venture between the Department of Trade and Industry and a selection of lenders.
This has since been changed and the scheme is now run by the Department for Business, Enterprise and Regulatory Reform and the same lenders that were approved originally.
A Helping Hand
In the 2008 Budget, the Government pledged more money for companies that have been trading for more than five years. Loans of up to £250,000 can be provided to these companies, providing there is a record of the length of time they have been trading for.
This scheme was set out to help those who are unable to obtain a conventional loan usually due to not having available assets to offer as security. The Small Firms Loan Guarantee scheme helps by providing lenders with a government backed guarantee in case of default.
Once your lender has approved the application, the Department for Business, Enterprise and Regulatory Reform will provide up to 75 per cent of the security. However, you must bear in mind that the decision as to whether to lend to you, or not, comes from the lender as it is them who are providing the remaining 25 per cent.
There is a wide range of qualifying criteria that you will need to be aware of when applying for funding through the scheme. Eligibility is generally restricted to businesses that have been operating for less than five years and those with a turn over of less than £5.6 million per year.
However, certain businesses are not eligible for the loan, as are those that employ over 200 members of staff.
Preparing to Apply
The most important thing when it comes to applying for a Small Firms Loan Guarantee is to carefully prepare you business plan because it is this that will ultimately convince the lenders that your business is a viable one.
If you have adverse credit you can still apply for a Small Firms Loan Guarantee, however, lenders will check that any outstanding issues have been satisfied and that your business is financially healthy and provides suitable means of repayment.
When the time comes to actually apply for to the scheme it is important that you check what is being offered. Most of the major high-street business banks, such as Barclays, Lloyds TSB, the Royal Bank of Scotland and HSBC, offer access to the scheme.
There are around 23 high street business banks and commercial lenders that will lend money as part of this scheme and the best way to get the best deal is to shop around.
You might also like...
I have been researching grants for unemployed and unpublished writerscan anyone tell me where or if there is such a grant. If there is can someone please let met know.
Miss Yvette
- 29-Sep-15 @ 7:45 PM