Eligibility for Nature Conservation Grants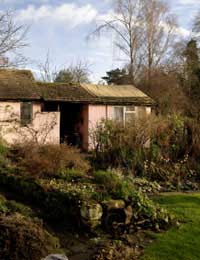 There is a large number of organisations in the UK, that offer nature conservation grants. These bodies work at national, regional or local levels. Some also focus on specific types of conservation work wherever it might occur in the UK.
The value of the grants is as varied as the types of project covered. The sums can range from £50 to substantial six-figure amounts. This means there's a good chance of securing funds for nature conservancy work, but applicants must pay close attention to the eligibility criteria.
DEFRA
The Department for Environment, Food and Rural Affairs (DEFRA) is a useful starting point to find out about nature conservation grants for major projects. Sustainable development is high on the government's agenda and provokes a great deal of public interest. Many of DEFRA's grants, however, go to the Environment Agency and consequently there is limited opportunity to apply for funds direct from DEFRA. DEFRA is nonetheless, a good source of information about grants and eligibility. What's more, the Environment Agency often seeks local help in carrying out its grant-funded projects.
UK Regions
The four UK regions have agencies whose aim is to protect and preserve nature and landscapes. In Scotland, for example, Scottish Natural Heritage awards 500 or so grants a year under eight different schemes. Within each scheme, grants fall into one of two categories: those less than £10,000 and those of £10,000 or more.
The scope of the eligibility criteria at Scottish Natural Heritage is broad. What's important is that projects aim to do three things:
care for the natural world
promote sustainable use
enrich people's lives
As with nature conservation grants in other regions, it may seem relatively easy to fit a project into such wide-ranging criteria. It's wise to ask an organisation however, if it has a list of project types for which it will not give grants. Scottish Natural Heritage, for instance, has such a list – and it's far longer than its three eligibility criteria. Checking this type of list gives a clear idea of an application's likely success.
Local Government
Small voluntary and community groups may have a greater chance of grant success with local councils. Eligibility varies according to the area and the council's priorities. Generally speaking, though, funding success depends on answering three questions:
Does the project get the local community involved?
Does it improve access to the countryside?
Does it protect, develop and support bio-diversity?
These are not the only eligibility criteria for local government nature conservation grants, but they do cover most of the concerns that councils have for sustainable development. Each council, of course, has its own application process.
Other Sources
Many foundations and trusts exist to provide nature conservation grants. The Rufford Small Grants (RSG) Foundation, for instance, has grants up to £6,000 for individuals or small groups. Among the eligibility criteria are the need for projects to be long lasting and realistic; to be mainly for work in the field; and to last for a year to 18 months. Projects must not be solely for research and must not take place in first world countries.
For English and Welsh community and environmental projects, GrantScape offers major conservation funds. In 12 years, this charity has given £65 million of grants for more than 1,200 schemes; these usually relate to the Landfill Communities Fund (LCF). To help applicants understand the eligibility criteria, GrantScape holds one-day seminars, these are worth attending to get insights into the application process.
Among other grant-making groups are the Black Environment Network; the British Ecological Society; the Chestnut Fund; and the Herpetological Conservation Trust (HCT). Each of these has eligibility conditions that match the group's aims. One of the priorities of HCT, for example, is to provide money for creating, managing and restoring ponds.
To make a successful request for funds, it's always worth making informal contact with an organisation first. Discussing a project will soon establish whether it's eligible for a grant. If not, the trust or foundation may well be able to give advice about another organisation that can help.
You might also like...
I am considering purchasing a small holding on the outskirts of Huddersfield. The property is a 4 acre farm with outbuildings. If successful in securing the property I would be considering a range of potential environmental projects from a small farm-shop catering for Glamping Huts to breeding Koi carp. I would also like to promote the habitat for endangered wildlife such as Owls. I would appreciate any assistance in developing a possible business plan for the future sustainability of the farm.
geoff
- 5-Sep-21 @ 10:11 AM
Hi. I am enquiring about resources and any funding that may be available to a fully constituted not for profit community group please. We have a developing Community Garden that local residents of all ages can enjoy and get involved in gardening, growing food, crafts and learn about environmental issues and ways we can all make a difference in our own outside spaces. Thank you.
Tracey
- 27-May-21 @ 12:16 PM
HelloWe are a smallholding farm in Co Durham area and live on an AONB on the North Pennines. We are wanting to create a small ponded wildlife copse area on one of our fields and would like some advice on tree and hedgerow grants.Also due to the high clay in the area would there be any grants for Field drainage. We get quite a variety of wildlife which we are eager to help preserve as we have noticed the decline in the 20 years we have been here. Can you advise? Regards Angela Rimmer.
Niddy
- 3-May-21 @ 4:59 PM
The Friends of Hopwood Hall Estate (Middleton) are seeking funding to help re-establish bees at this historic house which is under renovation. Can you steer us towards any resources that may be available. Thank you.
Viv
- 17-Mar-21 @ 2:31 PM
hi i own a 3 acre plot of landin a rural area. land is scares with the constant development of houses and the property is also on greenbelt land. we get a whole variety of wildlife through the land but unfortunately every year the land floods due to the soil being clay based and sitting lower than the land around it. this consequently floods. i was wondering if there was a grantavailable to have drains fitted in the fields to prevent flooding?
Niamh johnson
- 14-Feb-21 @ 12:07 AM
Hello I'm looking for funding for outdoor growing and nature projects on a 2 acre site to be used for the community enabling people of all ages to go outdoorsfor the mental and physical wellbeing
Claire
- 13-Jun-20 @ 11:38 PM
We are from the agricultural empowerment management organization. We are currently seeking funding to conduct education and training activities for farmer group members in the development of conservation agriculture for climate change adaptation. We beg to be helped in finding investors. thanks.
Deddy
- 7-Jun-20 @ 6:51 AM