Funding for Social Entrepreneurs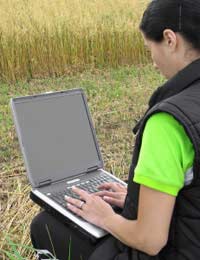 Social entrepreneurs are people who run businesses that have environmental and social missions. These missions are dedicated to a specific social benefit.
Well-known examples of social enterprises in the UK include The Big Issue magazine, and the Eden Project in Cornwall. However, these are just two of the 55,000 social enterprises. Between them, they represent 5% of all businesses in the UK and have a turnover of £27 billion.
Despite this success, social entrepreneurs can struggle to fund their ideas. The problem is obtaining capital for long-term projects. Many investors are more interested in standard commercial propositions. Nonetheless, social entrepreneurs do have access to grants from various sources.
NESTA
NESTA is the National Endowment for Science, Technology and the Arts. NESTA's goals are to improve the ability of UK businesses to introduce innovation, and to encourage entrepreneurs to find solutions to social problems. Part of NESTA's approach is enshrined in a scheme called The Lab. The Lab is a set of projects to improve public services. To do this, The Lab supplies social entrepreneurs with expertise and funding.
Bridges Social Entrepreneurs Fund
The Bridges Social Entrepreneurs Fund is the brainchild of the Bridges Charitable Trust. The Trust in turn is the initiative of a fund management company called Bridges Ventures. Bridges Ventures aims to use its commercial experience to reach social and environmental goals, and provide good returns to investors. With these aims in mind, Bridges Ventures has created the Social Entrepreneurs Fund with more than £4 million for investment.
The fund is open to applications from social entrepreneurs who need money to grow and develop their ideas.
UnLtd
In 2002, seven major not-for-profit bodies formed UnLtd. Since then UnLtd has given grants and support totalling £20 million to more than 7,000 social entrepreneurs. As a result, these social entrepreneurs have introduced a range of community projects across the UK. UnLtd also provides two other useful services for social entrepreneurs. It brings them together to share skills, resources and knowledge for the benefit of society at large; and it offers consultancy to support the business aspects of social enterprises.
Other Sources
Social entrepreneurs are not limited to the above sources of funding. Some banks and commercial bodies are keen to promote social entrepreneurship. To this end, they offer money that can run into hundreds of thousands of pounds. Social entrepreneurs interested in applying to such institutions can receive advice from the government's Office of the Third Sector, a division of the Cabinet Office.
School for Social Entrepreneurs
So far the funding discussed here helps set up and run social enterprises. Many people, however, want to develop the necessary skills and knowledge to become social entrepreneurs in the first instance.
To help budding social entrepreneurs, the Office of the Third Sector has given £500,000 to the School for Social Entrepreneurs (SSE). The SSE trains people to focus their entrepreneurial talents for the good of society.
To join an SSE course, there's no need to have any specific educational qualifications. Furthermore, students can apply for grants to cover the fees.
You might also like...
I am ugandan farmer based on 40 hectares of land and am practicing farming on only 10 hectares i have managed to plant some coffee and i can use the rest others but i need a reliable partner to make this farm grow
arnold
- 30-Mar-21 @ 4:37 PM
My partner and I are setting up an off grid aquaponic system and are looking for financial support and advice. Many thanks, Sarah
Sarah
- 13-Aug-20 @ 11:52 AM
@Damo. Have you tried the resources above? Many of them might be suitable.
GrantsExpert
- 4-Feb-15 @ 2:12 PM
I am purchasing farm land in Cornwall and am new to it all. Would love to know if we are eligible for any financial or other help. Many thanks
Jessup
- 15-Dec-14 @ 8:33 PM