Grants for HIV/AIDs Support Projects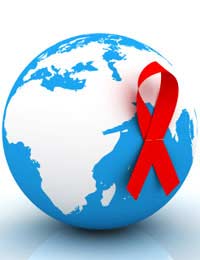 For almost 30 years, HIV/AIDS has caused illness and deaths across the world, particularly in Africa. Transmission is through blood and sexual fluids.
The human immunodeficiency virus (HIV) gives rise to acquired immune deficiency syndrome (AIDS). AIDS reduces the body's cellular immunity. This lowers a person's resistance to disease and infection. Although the HIV virus may take a long time to develop into AIDS, when it does the result is usually fatal.
The Make a Difference Trust
The aim of the Make A Difference Trust is to improve the lives of those who have HIV and AIDS. The Trust's intention is to alleviate poverty, support care programmes and educate people about HIV/AIDS.
UK charities that work with people who have HIV/AIDS can apply for grants. Applicants' projects must meet one or more of the Trust's criteria:
Projects concerned with HIV and mental health
Projects that train and educate people about HIV/AIDS
Projects that give money to people who are suffering financially because of HIV/AIDS
Projects that support highly active retroviral treatments (HARTs)
Projects that work with orphans and children who are vulnerable because of HIV/AIDS
Children With AIDS Charity
The Children With AIDS Charity helps families that are trying to cope with HIV/AIDS. To this end, the charity has a hardship fund. Families can apply for grants that come from a monthly pot of £12,000. The average grant is about £150.
The grants are for practical everyday purchases. These include children's clothing, uniforms and bedding. Grants can also help towards the costs of childcare and a new baby.
A family can only apply for a grant through a third party. This third party must be working with them. Health professionals and social workers are examples of those who apply for the grants.
Elton John AIDS Foundation
The UK's largest independent provider of HIV/AIDS project funding is the Elton John AIDS Foundation (EJAF).
Among other initiatives, EJAF has a hardship fund for adults and children. The fund awards emergency grants to HIV/AIDS sufferers. The total amount EJAF has awarded to date is almost £15 million.
The grants assist people with HIV/AIDS across the UK. EJAF also helps marginalised people gain access to services that can improve the quality of their lives. Such people include asylums seekers, refugees, gay and bisexual youth, male sex workers, and minority ethnic groups.
Crusaid
The aim of Crusaid is to help HIV/AIDS sufferers put poverty behind them and lead better quality lives.
Crusaid's hardship fund has two grant types. The first provides money to welfare groups and health professionals. These use the money to alleviate the poverty of those who have HIV/AIDS.
The second grant type supports professionals who are studying how grants can solve the causes of this poverty.
The grants cover practical items such as fridges and washing machines. There is also money for respite care for children. This is payable when a parent or carer has to go into hospital.
A social worker makes a needs-based assessment of each grant application. Applicants should therefore have full details of the people they wish to assist.
You might also like...
I had HIV since 2019Fsmilt disowned me need a grant to end some if my poverty suffer mental health issues to Severe anxiety depression Only friend have is 81Hes had pace maker fitted Can't anyone help me apply for grant please reply a s ap
JAN
- 25-Jul-21 @ 11:35 PM
I'm HIV positive, I've just recently gone into universal credit and I'm struggling, I don't even have any money whatsoever, I have nothing to give the children for Christmas, I have a son who is 16 and has Asperger's syndrome and have stopped the DLA, I need financial help, can you help me?
Dosh
- 16-Dec-19 @ 9:20 PM
I male 29yrs old i got disease 3years back am married my wife she is pregnant i dont have job kindly i ask for your help
I just been diagnosed with HIV a month ago. But know i am struggle to find a living space for my self as my wife start asking me to move out ASAP because shes not confortable with me at home but because of financial situation i have to hold on and hearing my wife putting pressure on me being cold and distant Any advice
Carlos
- 29-Oct-19 @ 11:01 AM
I am living with HIV for 12 years now and also pregnant and not working.I have no money to spend to buy baby stuff before my baby is born.And I had to leave my work because of moving. I had bills to pay which is still accumulating because there is no income going into my account.I have children as well which I need some money for clothing, food ,travelling expenses and My bills to be paid off as well .Can someone help me with this ?? Thank you
Sharon
- 28-Oct-19 @ 8:09 AM
I'm a young man 28 I was put in prison for something I didn't do was later realease 10 months after after them dropping all the charges but one so they didn't have to pay me compensation... during the time I spent inside I was diagnosed with the virus (I hate saying it) and have given up on everything I have only told my dad and it's been over a year now ... I haven't been able to work my mental health has gone through the roof so at this point I'm trying anything. Kind regards ???
????
- 7-Sep-19 @ 4:34 PM
I need a loan of £ 5000 to be paid back over the next 5 years. I am a long term survivor of 38 years . I could never get insurance as this was discovered on the medical when applying for it. I need the money to help me build my business and get out of the debt it has cost me getting it to a level where returns are starting to show. The banks will not help so if anyone knows of a private investors that can help please let me know
BGD
- 22-Jul-19 @ 9:30 AM
Very long term sufferer. 33 to 35 years . Never got the chance to take out insurance due tohealth problems.I have worked very hard and only had a short time on benefits after a stroke. But now at 58 I am having financial difficulties. I need to borrow £5000. And pay back over 5 years. The money is to help me build a small business that will look after me for the forseeable future.Can anybody tell me where I can get a small loan like this. I am living in Spain and spent the last of my savings on a Entertainment bar. The all inclusive package holiday surge over the past 5 years killed that off and left me struggling. I am now working part time and trying to build my online health business.if anyone knows where I can get this help please let me knowThe banks have all said no due to the fact that I do not have enough asserts to cover the amount.
Bradley
- 22-Jul-19 @ 8:56 AM
Hie I am HIV positive and also hep B positive. I live in West Midlands and have noted that would like to start up support group to support families affected with HIV and aids especially those who feel isolated and also those still struggle with disclosure to their loved ones. I have always been passionate about helping others especially around stigma and getting back control of your life as I was off work for nearly three years when I was newly diagnosed I have a lot of experience as a nurse and also from personal life and would like to make a difference to my community but don't have any funding to start up and don't know how I can access such resources. Would appreciate your supporthope to hear from you soon.
Fossy
- 24-Jun-19 @ 12:24 AM
Hello, my organization works with OVCs, widowed, and youth. But thehealth center where our people who are HIV positive go for councilling doesn't have a special room/ private space for these people. This affects the number of people who would come go for medical check ups, HIV information, and councilling because there is no privacy! As an organization, we are now looking for where we can get funds to solve this challenge. So, am kindly inquiring from Grants expert if there is any where where is there is an opportunity that we can try! We feel this issue is very crucial that it needs to be addressed immediately to save lives. Thanks.
Uncle Tom
- 27-Mar-19 @ 7:13 AM
I'm living with HIV and taking an epilem pills so they cut my grant saying I'm ohk and I'm not working and my family abandoned me since I'm living with HIV ,I once admitted in hospital for MDR TB on 2015 but I survive and now its affect my son he's mental since he come to hospital seeing me sick he's 22 years ,so my wish is to get a fund and helping people who living with HIVI have full registered company but because of not having backup I'm struggling cause I'm a single mother whose nor working and my wish is to help people around the Africa who struggling with this symptoms
celia
- 14-Nov-18 @ 12:48 PM
My name is ranjith Andrew I am a indianImy wife HIV positive. Persons 10yearI am very poor please help me money
Ranjith
- 11-Nov-18 @ 4:48 PM
I'm a male youth aged 33yrs and HIV positive and my wife and we would like to start a project of sensitising the youths both in school's,colleges, and universities and rural areas on HIV and AIDS and hvmost of them come out for testing and knowing there Status so that we combat the epidemic .
Uncle d
- 1-Mar-18 @ 11:13 AM
I know one family who is suffering from HIV due to the blood transmit fault occur during her delivery, befire delivery she is having -ve. due to the fault of doctor that lady suffering frm hiv and it is connected to entire family. can you help such family by giving certain funds
VIJJI
- 7-Dec-16 @ 6:16 AM
I want to share to the world how Dr Olorun helped me cure my HIV/Aids with his herb i never believe it will work because i was introduce to him by my friend who was cure of HIV/Aids by Dr olorun. so i will tell you all who is looking for a cure to their HIV/AIDS, he took research before he could finally get the solution to it. thank God today am a beneficiary to these cure and i went back to the hospital after three (3) months of taking the herb and i was negative, and he also cure any kind of cancer without any surgery and he heal with natural herb. please i urge you to contact him now through his email address: olorunoduduwaspiritualtemple @ g ma il. co m
Allen Mpho
- 11-Nov-16 @ 10:10 PM
I am a person living with positively and openly with HIV foryears now. I need information on how to acces funding for suppoert groups of people living with HIV.I am a sector representative in seven regions of Tshwane and its hundred and five wards. i need to empowerPEOPLE LIVING WITH HIV in my communities to strt their own cooperatives to reduce the vulnerability if HIV,especially in women .
Seabelo
- 22-Jul-16 @ 10:53 AM
Stigma, Prejudices, indirect /direct discrimination at work, bussineses, local authorities. Funding for HIV projects, loosing a job because of HIV status not being promoted because of HIV, discrimination by other regulatory bodies etc CQC delayed to open a bussiness. Not enough support or excluded. Black mailed because of HIV status
Nyari
- 18-Jul-16 @ 6:30 AM
Lebohang - Your Question:
Hi my motther just found out that she is HIV positive. She is still in hospital, she cannot do anything and its been a month now. She just lost her job for not working for the past few weeks and they are not compesanting her. What must we do?
---
Our Response:
Unfortunately an employer can dismiss an employee if they are no well enough to do their job but they must follow the appropriate procedure (written in the employee handbook). The Equality Act includes HIV as a condition against which an employer cannot discriminate, so she may be able to take action against the employer if she has been unfairly dismissed.
GrantsExpert
- 4-Nov-15 @ 12:12 PM
Hi my motther just found out that she is HIV positive. She is still in hospital, she cannot do anything and its been a month now. She just lost her job for not working for the past few weeks and they are not compesanting her. What must we do?
Lebohang
- 3-Nov-15 @ 10:20 AM
Many peoples in our district East Godavari and in Agency area having no awareness on Aids and HIV. So that we are planning to aware the children and people from their School level. Itself so we are selecting some Z.P School and A.P.S.W Schools and we go for awareness programs and camps to educate the children. And we are also planning to make an HIV Anti- group. We select some children and conduct some competitions, seminars and workshops and aware them against HIV and Aids. We are requesting you for the fund needed for our plan and requesting for the addresses of any other organizations who are supporting us.
ayyan
- 16-Oct-15 @ 5:06 PM
Ive been hiv+ for most my life ,diagnosed 1988 I'm now 45. I now realise that I'm in serious need of support mentally emotionally physically medically and theraputically.maybe too little too late. I'm not convinced but. There's so much I truly believe in my own experience that I could share wiv others and also listen too others and I'm always true .my life is so lonesome as I have a deep desire to be myself caring sincere and open minded .naturally kind anyone out there feel a bit like me. Would be a pleasure to see.
i am HIV postive and am on medication.i have written a small project to educate the youth and children on HIV/AIDS i wish to get a grant to start off. thanks
skinny
- 29-Jul-15 @ 9:23 AM
@robbie. Make sure you are getting all the relevant benefits you might be eligible for using the
Turn 2 Us website
where you'll also find a list of different grants available.
GrantsExpert
- 30-Apr-15 @ 12:03 PM
Hi. I have been living with hiv for 4years & not had any help from the government or job funds. I have even applied for loan with the job centre but has been unsuccessful. I had moved in my house with all second hand thing but 5 years later most thinks was on there last legs! If someone could give me more information on loans & grants as I'm out of work at the moment & find it hard to regain my confidence. I contacted John house trust but was only entitled to £100 one off 3years ago. I have nothing & having to wash my clothes & a friends house. Now I'm in arries with a lot of my gas & energy bills. Also have to eat day by day as I have no fridge freezer. Please help. Many thanks Robbie
Robbie
- 25-Apr-15 @ 10:13 AM
I have been HIV positive for since 1996, and currently on HAART. I have lost my job, I think because my employer found out, I need to buy a truck to marketand distribute fruits and vegetables. the bank wants me to contibute 10 000 pounds so I can get a loan to buy the truck i need for the enterprise. Someone help me so I can supply affected peple with good nutritiuos fruits and vegetables at a good pirice and feed my family. HIV is not a death sentence anymore and I have to do a job or business that will keep me going for the next 30 years. somebody pllease help
BW1969
- 28-Feb-14 @ 12:02 PM
I have been living with Hiv for a long time and i have never applied for any grant towards my condition. I do not know where to start from as i am finding it difficult without a job. My confidence has been very low, please could you please give me more information.
Jman
- 3-Dec-13 @ 7:30 PM