Grants to Expand and Modernise a Business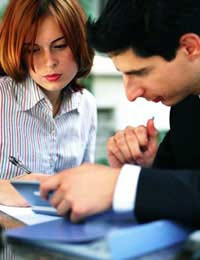 The UK government has stated its belief that private sector expansion will create jobs and prosperity. Businesses, however, require capital to expand. Many also need to modernise their fixed assets such as machinery, buildings and technology in order to remain competitive. Again, this requires capital.
Previously, companies could seek help from Regional Development Agencies (RDAs). These are now set to close; Local Enterprise Partnerships will perform some of their functions in the future but with an emphasis on locally-based business knowledge.
Along with the closure of the RDAs, the government has ended the Grant for Business Investment scheme. This provided capital to help businesses grow and improve their facilities. The only proposals that remain eligible for money under the Grant for Business Investment scheme are those for large-scale, unique projects, and for projects instigated by makers of offshore, wind-driven power-generators.
New Initiative
With the closure of the Grant for Business Investment scheme to most proposals, the government has launched a new initiative: the Regional Growth Fund (RGF). In general terms, the aim of the fund is to encourage the private sector to develop and create jobs.
In practice, this means that the government wants the private sector to expand and modernise. This goal is no different from the broad intentions of similar grant schemes in the past. There is, however, a difference in the detail of the RGF's purpose.
Difference
In broad terms, the RGF accepts grant proposals that are likely to bring long-term growth to the economy. But there is a specific rider to this objective: proposals made to the RGF should preferably apply to communities that have relied on the public sector for employment. Projects should help these communities transfer their working-age residents to long-term private sector jobs.
Who Can Apply?
Anyone applying for RGF money must bear the above point in mind. Applicants must also be from public/private partnership organisations or from private companies. The Department for Business Innovation and Skills (BIS), the body that administers the RGF, advises that partnerships are likely to be a mix of public bodies, social enterprises, small- and medium-sized enterprises (SMEs) and private entrepreneurs.
To this advice, BIS adds that it expects Local Enterprise Partnerships to become involved. These can organise bids for money and act as the lead bodies that submit grant proposals.
BIS gives one further piece of guidance. There are no restrictions on where in England the bids for money may come from; but areas with low unemployment, a good general standard of living and a thriving private sector are at a disadvantage. Bidders from such areas may find it hard to show how they can adjust any imbalance between public sector reliance and private sector growth.
Successful Grant Bids
As already indicated, grant applications must directly address the way in which private sector development will provide work for those who may lose their jobs in the public sector. What's more, the RGF will not give grants for projects that propose schemes with a high element of risk. Grants must lead to certain long-term expansion. This will only occur if projects create jobs and stimulate investment from the private sector as well as the government.
Any attempt to expand and modernise may also need improvements to infrastructure such as roads, services and buildings. RGF may be willing to help fund such improvements if they are essential for business growth.
Money Available
The RGF has a total of £1.4 billion available over a three period. This runs from 2011 to 2014. Grant applicants should bid for a minimum of £1 million.
The amount of a bid for RGF funds should represent the lowest sum of money necessary for a project. In other words, bids must be competitive and grounded in realism.
If it is clear to BIS that a proposal will take place whether it approves RGF funding or not, the bid will fail.
The Decision Makers
The government makes RGF grant decisions through BIS. The people who have the final say on bids are the Deputy Prime Minister; the Secretary of State for Business Innovation and Skills; the Secretary of State for Transport; the Secretary of State for the Environment Food and Rural Affairs; the Secretary of State for Communities and Local Government; and the Chief Secretary to the Treasury.
Lord Heseltine chairs an Independent Advisory Panel that submits bid recommendations to this ministerial group.
You might also like...
I would like to get funding from the scheme for the fisherman because Brexit is going to kill that way of life £1000000 is a waste of time what are they going to do about it wait until everyone is bankrupt or deadwith covid it'sa joke we go to wait 5 yearsthefish will be goneby then
Jake
- 10-Jan-21 @ 8:00 AM
There is a new product out in my industry of vinyl wrapping. I need to go on a course to be able to apply this but cant fund it myself. My business is small, is there any grants or funding available for this Thanks
Phil
- 2-Aug-17 @ 7:13 PM
I have a farm based cottage holiday let on my holding in mid Cornwall, and wish to expand by converting a small barn as well , hopefully under permitted development. How do I look for grants/funding and support for my application. It may create jobs as well
truraboy
- 31-Mar-16 @ 8:33 PM
@none. Do you have a local chamber of commerce or business development organisation (for example within your local council)? They will be aware of any funding that can be obtained locally. You could also try the energy saving trust for funding relating to energy saving improvements etc.
GrantsExpert
- 8-Jan-15 @ 2:17 PM
We have recently purchased a building of which we have rented a 3rd of,for the past 5 years. We have committed 15000 to renovate and expand our business and are looking for a grant/funding to install heating ( boiler) system. Larger premises will require a bigger staff . Also as we are renovating the building we feel we are contributing to regenerating the area . We are exited about the prospect of growing are businessbut are low on funds with the work required .
none
- 7-Jan-15 @ 7:16 AM
@mary- depending upon where you live, your local council or chamber of commerce may be able to help you with many aspects of business expansion. They should also be able to point you in the direction of any grants or funding options available to you.
GrantsExpert
- 15-Oct-14 @ 10:22 AM
I have a unique hair and beauty Salon and am looking to expand into a hair and beauty college. We are in need of funding.....
Mary
- 14-Oct-14 @ 10:48 PM
Hi I was just wondering if you could point me in the right direction to get funding to deliver short 4 day workshops for people who are unemployed. We currently access short courses ie Customer Service, Business Admin and Team Leading with a Level 2 Technical certificate on completion. At the moment we currently have the option to deliver many more if we can get the funding to do so. At the moment we have about 60 unemployed people from various age ranges per month come through these courses and a 100% pass rate, there is a 2% drop out rate also. We have a pick up and drop of service available for delegates who cannot make there own way. Please if you can help or point me in the right direction for this could you contact via my email or on 01706629297 Kind Regards Jemma
Jemma
- 6-Mar-13 @ 11:49 AM