Grants for Writers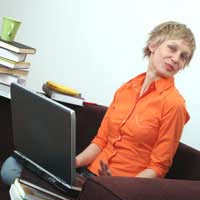 There are plenty of awards for writers. These pay tribute to the skills needed to create novels, plays, poetry and non-fiction works. But there are also grants for writers. It's these grants that can make the difference between the publication of a work and its failure to appear on bookshelves, in theatres or on television.
Fiction
Novelists, poets and dramatists may all find much-needed financial support from a grant. Some grants apply solely to unpublished writers; others are available for any authors, published or otherwise. All such grants, however, are for writers. In other words, an applicant must have a piece of writing to place before the panels that make the funding decisions.
Writers' grants may also have a specific aim. For instance, the purpose of a grant may be to help finance a trip abroad.
Examples of grant bodies are the Eric Gregory Trust Fund; the Pearson Playwrights' Scheme; the Somerset Maugham Trust Fund; and the Scottish Arts Council Book Awards.
The Eric Gregory Trust Fund is for poets under the age of 30. The Pearson Playwrights' Scheme offers four bursaries a year to dramatists sponsored by a theatre. The Somerset Maugham Trust Fund helps writers under 35 to travel. And the Scottish Arts Council Book Awards are mainly for novelists who live in Scotland or who have written books that relate to Scotland.
Non-Fiction
There are almost as many grants for non-fiction authors as grants for fiction writers. For example, the Scottish Arts Council Book Awards mentioned above also apply to non-fiction works.
Many of the grants highlight one of the main problems of writing non-fiction: the time needed to conduct research. Grants such as those from the K. Blundell Trust help with this. The Trust exists to aid writers under 40 meet the costs of research. The research must relate, however, to social and economic organisation. Another body that gives grants to help with research is The Authors' Foundation. But only published authors can apply.
Journalism
A number of grants recognise the need for journalists to have the chance to work at national level. The Laurence Stern Fellowship operates such a national work scheme, as does the Guardian Research Fellowship. What's more, the latter not only allows journalists to publish the results of their research; it gives the opportunity to present a Guardian lecture.
Academic
Academic writers often need time and money to bring their work to fruition. Among available grants are The Fulbright Awards. These can help if the writer's work is postgraduate and he or she needs to travel to the United States.
For UK-based authors writing about social sciences and the humanities, the British Academy may be able to assist. Its Small Personal Research Grants can provide useful funds. If a writer's area of academic interest is national and international law, The Airey Neave Trust is worth considering. The Trust offers fellowships of up to three years.
Sample
The grants listed here are just a sample of those available. Research on the Internet or at a library can uncover many more. The library is a particularly good place to enquire because the staff may have details of grants designed to encourage local writing talent.
You might also like...
Greetings , I'm a writer and would like to get a grant . How could I get it ? With best regards !
Blue Irene
- 2-Aug-22 @ 10:42 AM
Hi, I've recently completed my book - Why I said: Apark4Stoke and while Stoke-upon-Trent is still the only town without a park, the Victoria Ground is now Victoria Park with houses on. Funding to get this information out to the community which is being withheld from them by the media is important and I'm hoping you can help. Many thanks. David Barker
Dizzy
- 9-Apr-22 @ 11:33 AM
Hello, I was wondering if there's any possibility of me getting a grant towards helping with the cost of publishing books I have a book ready to be in the shops soon with a publisher and another with them waiting to be printed however I now have bowel cancer and am soon having an operation I'm 63 and will be out of work for a while and am paying a publisherso will struggle for a while. I would appreciate any help or any information you can provide me with. Many thanks Pete
Pete
- 21-Mar-22 @ 11:02 AM
Hello I am currently recovering from cancer. I had an idea about a book and just started writing . I have never written a book before it is really coming along now I am struggling as I do not have a laptop or any office type furniture. I lost my job due to my illness and as I am still weak from the treatment I am unable to work as yet so things are really tight and I am just looking for a bit of assistance with some equipment and some help with going on courses as I feel like this could be my next career. Kind Regards Nicola Fearnley
Nikki
- 22-Jun-21 @ 12:45 PM
Hi, I am a new fiction writer of childrens books,and I have recently had my first book accepted by a well respected publishing house. My book will be due for release in December 2021. Due to the Covid crisis, and my age, I have lost my day job and now am unemployed. I have continued to work on sequels to my first book under severe financial restrictions throught the pandemic, and would like to ask if any funding exists to support my writing career, so I may carry on. Advice would be appreciated.
John
- 20-May-21 @ 11:54 AM
Hi, three years after the Wright brothers first flew their heavier-than-air machine, my stepfather was born. it was the beginning of the 20c with all its inventiveness mainly brought about two world wars! As a child, I wondered how these new inventions would help the four animals Toad, Ratty, Mole and Badger venture in their daily rounds. I'm 73 years old and suffer from MS so trying to put some of my ideas into book form is just something to keep me busy.
dickyjohn
- 6-Mar-21 @ 5:34 PM
Hi my stepfather was born just three years after The Wright Brothers first flew their heavier-than-air machine. It was the beginning of the twentieth century and one of the most inventive eras of mankind, all fueled by wars! I have used the characters Toad, Ratty, Mole, and Badger all the grandchildren of the originals.with vehicles that drive themselves and airoplanes that can fly at the speed of sound and computers with their "assistants " to help the people using them.
dickyjohn
- 6-Mar-21 @ 11:35 AM
I have been asked to write seom study guides on health/medical sciences for a publisher to help L3 and foundation courses. I have so far written 7 chapters on the topic Infectious diseases and the immune system but would appreciate some funding to get a new laptop as I currenlty do supply teaching which due to the lockdown has now dried up. Can anyone help or offer advice please Thanks
Chris
- 28-Jan-21 @ 12:36 PM
I have just completed an historical book about Pembrokeshire's Mediaeval Shipping .I have a publisher and am seeking funding to meet the costs of publication. details of the content below, please let me know if you are able to grant aid this project and if so what I am to do next. Thanks, David James Pembrokeshire's Mediaeval Ships Saxons, Vikings and Normans to Tudors The ships, the Men and the Graffiti by David James About the book There are in Pembrokeshire, six examples of contemporary mediaeval ships, two are to be found in misericords in St David's Cathedral ,two are graffiti images scratched on the walls of the cathedral and two are images on the town seals of Haverfordwest and Tenby .This bookexamines the images ,and weaves an historically accuratetale around the images and the men who lived , fought and worshipped in Pembrokeshire at that time ,including Giraldus Cambrensis , Pembrokeshire's most notable mediaeval historian. Celtic peoples regularly crossed from Ireland and Cornwall to Pembrokeshire in deceptively frail curraghs. There are many contemporary sketches and drawings which lead up to the construction ofa ship model of the one portrayed on the Haverfordwest town seal The Vikings had a strong influence in Pembrokeshire ,leaving many Viking place names to remind us of their presence. Viking style ships were used by the Normans to invade England in 1066 and the method of construction survived until it was gradually superseded by Cogs first developed by theHanseatic League of Germany. The Saxons came and lefta great number ofinland place names with the suffix--- ton, e.g.Cosheston, Upton,Letterston etc . These were, in turn, overrun by the Vikings, who too left many coastal place names and not a few inland ones. All the Pembrokeshire Islands have Norse names, Skomar, Skokholm,Grassholm, even their name for paradise, Asguard, where the halls of Valhalla were to be found, still exists in Pembrokeshire, now known as Hasguard Cross. There is a Chapter on Viking Navigation methods and their surprisingly accurate calculations ,not bettered until the late 18th century. As the mediaeval period evolved so heraldic devices began to appear on the main sails. These appear on town seals, those of individuals and the Monarch. The seals conveniently always have some form of identification on them. Heraldic devices of the local noble families are also considered to try to link ships to local families This is the tale of the ships of the peoples and those who sailed in them of the post Roman period up until the Tudor times .
N/A
- 26-Jan-21 @ 3:08 PM
Dear Madam. I've five manuscripts on different topics. I would like to get some funding to publish them.Please guide me to get some financial help. Dr RIFAI
RIFAI
- 16-Sep-20 @ 9:10 AM
I currently work as a Learning & Development Officer writing e-learning courses for staff that support people with learning disabilities.I enjoy my work and the workload keeps me busy,however, I have been writing a Novel as a therapy because the subject matter in my day job can be heavy going at times and I believe writing what I want to write in my spare time inspires me.however, I am please with my progress and believe if I wish to complete my writing and aim to have my work published I need to focus my efforts, which is near impossible working full time.Are there grants I can apply for to support me to achieve this?
Angie
- 4-Aug-20 @ 9:21 PM
Hi my name is susana , i overcame depression 11 years a go but unfortunately many peopleyouths, elderly, rich, poor they take their lives daily through depression and i know by fact as my volunteer job allow me to speak with hundreds of peoplewith suicidal toughts, self harmed,anxiety and the list goes on ...the work is great but still lots to be done and i was wondering how can i contribute at least to reduce the high rate of suicide ,especially in young people, so i understood that if am still here after all i went through there is much to be done and i start wrinting my story to help families that lost their loved ones through this and to help them with some answers they might need to carry on, also to prevent more families in this path noticing signs and act quickly as possible... i started writing a book and am looking for a publisher that will share same values and principles as me that will look in to the details of this story and understand that something needs to be done quickly as the suicidal statistics is increasing and will increase more, but if 1 of this books reaches 1 family house am sure we will be rewarded by playing our best partas possible. The book will show steps to overcome depression, etc...Am open with share profits. Thank you
Susy
- 2-Jun-20 @ 10:56 AM
My name is Alana and I've written a lot of poems during the times of my two sister suffering with cancer whom have sadly passed away and my dear mum too all within a couple of years one sister just recent I have thought of a name for the book I would love to put the poems in to dedicate to my my sisters and mum it helped me also cope through the grief of losing them it brought out emotions sad funny angry and helplessness in these times and when and if published I would donate some money to Macmillan nurses and furness hospice for there help and support I've had a poem published years ago I wrote about one of my sisters in an anthology of poetry and had a 5 minute radio play acted out by Shakespearean actors about Romeo and Juliet's play modern day version and was on radio stations I'm a mature student presently in my third year but I can't afford publishing I would really love to publish this book to leave a lasting legacy to my family friends and hope for others going through cancer and how it effects everyone and to bring them hope and comfort thank you Alana
Poetnanna
- 17-Apr-20 @ 4:31 PM
I am a Disabled/Senior who is recovering from surgery, I have written several books of Christian poetry I would love to get published, but I do not have a computer to type them on.Would use any funds to purchase this computer and further my writing future.I live in Missouri.PJ
I love writing inspirational stories, poems and mostly Christian and motivational writing. I even wrote a piece of work called manna about my baby girl who passed away as a stillborn in October 25th 2019
Chipo
- 31-Dec-19 @ 12:16 AM
I'm Cassius james living in liverpool but from Wales looking for 2,000 pounds to buy a new computer and printer to kick start my new project.I've written over 4,000 poems and 3 novels.. they need looking at.I've been to the Edinburgh literary festival and performed there too.. many thanks 07563136590 if my mobile phone number.. many thanks
Cass
- 3-Oct-19 @ 8:52 PM
I'm looking for publication with my poetry and novel.I've been to the Edinburgh literary festival and performed there.... I've been writing for 26 years .I'm looking for financial support to help me I have the ability to come up with new ideas and concepts for books in a heart beat
Cass
- 3-Oct-19 @ 8:46 PM
I'm distinguished writer and poet I live in liverpool and am from Wales.I've been writing for 25 years I'm a kind of classical writer... need anew computer and printer etc to get me going again been to the Edinburgh festival performed there..... 07563136590 its my number
Cass
- 3-Oct-19 @ 8:42 PM
I'm looking for financial support towards a new computer and printer.. I'm a exceptional writer and have suff on line alreay... I'm on benefits and need all the help o can get I live in liverpool but am from wales. I've performed at the Edinburgh literary festival..07563136590 os my number I work part time as a model
Cass
- 3-Oct-19 @ 8:37 PM
I have completed history making children's books that I need a assistance with completing the publishing cost.
I have some books I've wrote and need help with publishing cost. If I could just get one of my children's books illustrated and published it would open the door for me to look into publishing the entire series. Thank you.
Lovetowrite
- 22-Aug-19 @ 4:51 AM
Hi there I am a film maker, over 50. I am ready to write a novel. Huge wealth of life experience, very unique.Need some funding to spare the time to focus on writing! Not very good at writing long and complicated grant applications. I am not worried about finding a publisher. The story is great. SO even if someone could invest in my project on profit sharing basis, thats also fine with me. Any suggestions will be highly appreciated. Thanks
Munna
- 9-Apr-19 @ 10:52 AM
I have recently published my Fiction , now need some guideline and help to sell it all over the world. " THE DAY FIGHTER" is a tremendous "sports drama and long distance love", a combination of different societies, comedy , action, suspense, car/bike racing, business competition ,auction, rich families issues and much more. People will love to read how a celebrity can afford long distance love in this modern era.. Book summary An Arab lass falls in love with a British writer (also a wrestler ) after reading his articles, she gets a chance to go England to find him but all of vain, she quits her efforts but when the wrestler came to know he decides to find her himself and while trying this the biggest match in the wrestling history was organised to decide their destiny.
Irfan khan
- 17-Feb-19 @ 1:03 PM
Hi I have finished a first draft of my book but I am struggling to continue due to funding issues, is their funding available for first time writers trying to get published? Thanks
Catn
- 3-Jan-19 @ 1:21 PM
Hi I have finished the first draft of my book, I have had a lot of interest from people and publishers I have been asked to attend events and discuss it more but I have no money for travelling or hotels. how do i go about getting agrand to fund this?
New dude
- 28-Nov-18 @ 4:01 PM
Hi, I am interested in some of the grants you have available for unpublished writers. Please email me some more information and tell me about the criteria for the work required for the grant. Best,
Mr. Mister
- 2-Oct-18 @ 7:16 PM
I am looking for a grant of about 2,000 for start up costs, any help?
Sunshine11
- 10-Sep-18 @ 7:42 PM
Hi I am a fiction writer and my topic is mostly woman's issues in subcontinent I have just finished my book and have spoken to the publisher but unfortunately don't have a fund to carry on I saw your site whenwas searching for something so I am wondering if your Argentinean can help If you have any questions, please let me know Kind regard saher~
Saher
- 30-Jul-18 @ 1:26 AM
I have recently just finished working on a manuscript for a poetry book. I have worked on it for nearly over a year. I am fascinated by religious controversy and religious exploitation of the poor masses by the clergy. My poems explore inherent doctrinal misrepresentations advanced by prosperity preachers and teachers who capitalise on the ignorance of unsuspecting and unquestioning congregations to fleece wealth to their own selfish advantage under the guise of obedience. I am looking for financial help to bring to the attention of the world awareness that ushers in new realities about the simplicity of the gospel proposed by Jesus Christ who never owned anything in His lifetime.
Third Eye
- 2-May-18 @ 10:37 PM
My grandfather was a police officer in india and then became an army officer in Singapore in the 1950s. My grandfather was an army officer For lord Batton the Queen fatherin Singapore in the 1950s. Then my grandfather chanan Singh moved to England and retired in the 1960. The government is like a mother and father to me now I need your help as I'm a ill health conditions woman. I'm 36 and under my illness unable to work and under hardship on a low income. So I wrote a nanscript called to conquer within Also quotes taken frommy grandfather. We all breath the same air. We are all from one human race. No matter what colour or creed we are. We all have the one same thing insideus we havea soul. Thank you.
GINA KAUR
- 25-Jan-18 @ 11:51 PM