Grants for Businesses Within the Environmental Sector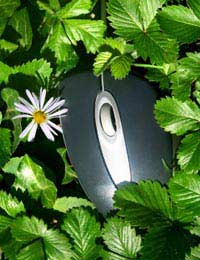 This year, the government have committed themselves to drastically reduce the amount of energy the UK uses, both at home and at work.This will require businesses and households to do more than just recycle and switch to energy efficient lightbulbs.
Enhanced Capital Allowance
To give businesses a helping hand, the government has introduced the Enhanced Capital Allowance (ECA) scheme, which aims to encourage businesses to use energy saving equipment.Launched in 2001, the scheme is part of the Climate Change Levy Programme and was brought in to help Britain reach its Kyoto target of a 20 per cent reduction in carbon emissions.
The Kyoto Protocol was finally introduced in February 2005 following meeting of the third conference of the parties in Kyoto back in December 1997.
It was agreed then that individual countries should sign a treaty to help reduce carbon emissions throughout the world. Up to now, 36 developed countries, including the European Union, have pledged to reduce greenhouse gas emissions to a pre-stated level, and a further 137 developing countries, including Brazil, China and India, have agreed to monitor and report their emissions.
Are You Threatening Me?
Climate change, as we all know, is a big threat to Earth's environment, the biggest cause of it being the burning of fossil fuels. And, businesses are deemed to be amongst the worst offenders - with around half of the fossil fuel emissions coming from businesses and industrial processes.
The ECA scheme is broken down into three parts, each of which provide tax relief on equipment that is bought specifically because of its environmental benefits.This type of equipment could be focused on energy saving, water efficiency, or be the purchase of low carbon dioxide emission company cars.
The good thing about this scheme is that it is literally open to any business, regardless of size, location, number of employees or what sector it is associated with - the only requirement being that the business pays UK corporation of income tax.If you are claiming for equipment that you have purchased specifically to encourage your business or company to be more energy efficient, then it is important that the items meet the energy-saving criteria.
The Energy Technology Criteria List (ETCL) has details of all the technology that companies can purchase and claim through this scheme.This list is reviewed each year to make sure that it reflects advances that have been made in technology.It also shows the amount of money provided per item. However, for the machinery and equipment that requires professional installation, an extra amount may be applied to the funding you are entitled to.
Reaping the benefits
And, the benefit to your company doesn't stop here. By installing this new equipment, the general hope is that your day to day running costs will also be reduced, saving the business money on fuel and utility bills.
This has added benefits if you need outside investment in your company as many investors now look at a companies Climate Change Levy as a major deciding factor in whether they will take the plunge, or not - the same goes for many customers too.
You might also like...
I've seen this as an opportunity for us to grow
Tumi
- 23-Mar-21 @ 3:48 PM
Hi I would like to know if there is a grant available for a person who would like to purchase already established farm or land and turn into farm? Thank you
Agay
- 5-Jan-18 @ 10:13 PM
I seek funding for a totally ECO friendly alternative to Detergent. I have searched many website but most offer support in specific niche sectors. Detergents poison our water supply to the tune of $48Billion per annum and our mission is to offer a clean option.. Our packaging made from Tapioca and uses recycled paper and Soy ink..it is 100% non polluting.. turning into harmless compost.. Please advise if there would be any support for this worthwhile venture.. My partners and I have invested around 30,000 pounds so far and require investment to launch our product.. Please advise Kind regards Lee Francis
Lee
- 23-Nov-11 @ 7:38 AM