Applying for Business Scholarships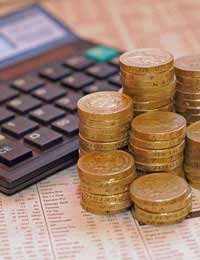 Many people have the idea and ambition to be successful in running their own business, but finding support and finance to suit their needs is often a hurdle that they can't overcome.
The New Entrepreneur Scholarships Programme was set up to help people that live in disadvantaged areas or have an unprivileged background.This scheme is funded by a number of bodies, including the Learning Skills Council, the Association of Business Schools, the Price's Trust, and is managed by the NFEA.
The main aim is to help individuals overcome personal difficulties by providing funding, mentoring and support to aid the start-up and continued growth of their business.As part of the scheme, you have access to a range of support that will enable you to develop the skills required to run a business.
And once you have completed the programme and finished your business plan, you are eligible to apply for funding of up to £1,500 to put towards any essential equipment or items you will need to get your business underway.
It is general practice for you to secure additional funding from another source, such as a bank, to also help start the business.
Eligibility
There are strict requirements when it comes to applying for the New Entrepreneur Scholarships Programme.Firstly, you must be able to show six months 'proof of residency' in one of 8121 of the most disadvantaged Super Output Areas (SOA) in England.
If this applies to you, then you must also have a business idea, but not yet be trading and you must be over the age of 18.It doesn't matter whether you are currently unemployed or working full time, as long as you plan to own the business, or act as the company director. It is also a requirement that you plan to run your business full time within the first few months that it begins trading.
The scholarship lasts for approximately 12 weeks, however, this can vary depending on which institution you apply to, and you must be available to attend all activities.
NES success
Hadston based Fern Wood has setup Wormcraft, a company and website to market her unique illustrations in the UK and abroad with orders coming from as far afield as Canada and Australia.Fern was born in Zambia and has travelled the world living in South Africa and Australia before settling in the North East.
Her work focuses upon the similarities between differing cultures and upon local, North East subjects. She had an arts degree from Falmouth University College & was always determined to make it as an artist and illustrator. A recent series of prints featuring The Angel of the North sold out within days and another series is planned. But with no business experience Fern was at a loss as to how to market her work.
In May 2006 Fern was accepted as an NES scholar and began an intensive five month programme learning about business planning, accountancy, marketing, business law and finance. A mentor was appointed who will continue to advise Fern as Wormcraft grows.
Today Fern exhibits her work at Happy Things children's centre in Alnwick and is shortly to take space in the Eye to Eye Gallery, part of The Art Works Galleries run by local artist Matt Forster at Stepney Bank.
Fern Wood says, "Like many artists I was shy about promoting my own work and NES has given me the confidence to try my art as a business. The programme was really well organised and I enjoyed the whole experience. I have bought a camper van to take my work to festivals throughout the UK. With my website and hopefully more opportunities to exhibit in the North East the future is looking bright."
You might also like...
I need a loan to start up a business we are two ladies who wants to make a difference. we have the land already but theres no start up capital.
Dee
- 10-May-19 @ 7:56 AM
I need a loan to start a business badly I am a Ghanaian please help me and God will bless u Thanks a lot
Rock
- 12-Jul-16 @ 6:20 PM
I wish I could get a loan businessloan
hussain
- 18-Sep-13 @ 1:04 PM