Getting a Renovation Grant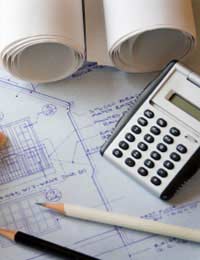 Please note, grants for renovations have been cut back in recent years and not all local authorities will be able to offer them, even if you fit the eligibility criteria.
Buying a house is possibly one of the most expensive purchases you will ever make and buying a property at a cheaper price because it needs renovating can prove even more costly, particularly in today's climate.
Gone are the days when you could purchase a derelict building transform it into a palace and make millions in profits when you sell up.
However, most local councils now offer grants to help with the costs associated with renovating a property.
Renovation grants were introduced to provide financial assistance towards substantial repairs or improvements that need to be made to a property to make it fit for human habitation.
Homeowners, landlords and, in some cases, tenants, have access to a renovation grant, but they do come with very strict guidelines.
Granting Eligibility
These grants are provided at the discretion of your local authority and are means-tested. This basically means that the amount you will receive is dependent on your income, so the more you earn the less the grant will be.
There is, however, a maximum amount that can be awarded and this is £20,000 for owner-occupiers and tenants and between £10,000 and £15,000 per unit for landlords, although, this is dependent on the landlords overall plan of letting of the property.
To be eligible for the grant, the property itself must have been built more than 10 years ago, can't be a second or holiday home and, in the case of owner-occupier applications, it has to have been occupied by you for at least three years before you make the initial grant request.
There are also some conditions to the grants being offered which have to be adhered to for 10 years by owner-occupiers and five years for landlords.
If the conditions are breached at any point during this time then the grant must be repaid to the council that awarded it. This also applies if the property is sold within the condition period.
Work in Progress
Renovations that qualify for a grant are, basically, those that are needed to improve the property up to the Decent Homes standard. This can include improvements such as damp proofing, re-roofing, the replacement of windows and doors or improving insulation and heating.
When you apply to your local authority for a renovation grant, you will need to provide them with some additional details. These include, two itemised estimates for the work that you wish to carry out, plans and specs if they are necessary and a deed of agreement document.
When drawing up your plans and working out the costs involved in the project, you must always get quotes from at least three places, this way the local authority will be able to make an informed decision based on an average project cost.
This information will then be supported by an application form that you can get directly from your local authority.
If you need any form of consent, whether it be planning permission, building regulation approval or listed building consent, then you must have approval from the relevant bodies before making an application for the renovation grant.
The main thing that you must remember is that the renovation grant will not be awarded for any work that has already been started on a property, so make this your first stop!
You might also like...
I have been met with some injustices where the police didn't help. Got scammed of 8500 pounds. I am seeking for help so I can do my back garden. I feel so depressed about all that's happened. Need something to take my mind off things. Can you help me please anyone.
Mumineed
- 15-Mar-22 @ 7:18 PM
I'm on universal credit which grants can I get I have poor heating
Sol
- 16-Nov-21 @ 10:06 AM
I need help fixing my guttering at the front of the house. Can I get a grant to help. I am a single parent and am on Universal Credit but also work Part-time.
Casper
- 5-Oct-21 @ 7:55 AM
I have a pub restaurant which we have owned for 9 years and it has a well under the stairs with a submersible pump to remove the water after it reaches a certain level but occasionally over spills as at times the water comes in quicker than it goes out . The property is at the borttom of a hill and is built half underground hence the need for a pump in the well etc and to cure the problem of the sump coming over it would need the digging up of the quarry tiled floor and a pipe to let the water escape naturally outside so was wandering if a grant to carry the works out is available for such works as all this causes so many damp issues.
Cheffy
- 1-Oct-21 @ 7:22 AM
My husband is 70 and we desperately need a new roof and central heating . He still works but is diabetic and previously had heart attack some yrs ago but now on medication for life. We can't fund these and are wondering if he can get a grant if he's working but 60. Thanks
Dboss
- 27-Sep-21 @ 3:51 PM
Hi l was wondering if you did grants to help with home improvementswe desperately need a new kitchen .We have had one estimate which was never 12.000 . Which includes damp . Electrics . Plastering .. plumbering as well as the kitchen.I would really appreciate any help at all and would be so grateful thank you Rachel
Rach
- 24-Sep-21 @ 11:16 PM
I have damp on downstairs floor area would I qualify
Debs
- 16-Sep-21 @ 8:35 PM
My partner and I moved into a 400 year old, Grade II listed thatched property last year. The roof is in a bad state, we have had 2 lots of emergency repairs already as the roof was not water tight. 80% of the roof needs replacing and it is a large roof. Does anyone know of any grants available to us to help at all?
Cruffs
- 8-Sep-21 @ 12:03 PM
Hi I am on job seekers allowance and have been unable to get my start up business off the ground due to the pandemic.(which is trips to Culture). I live in a one bedroom bungalow, most of which currently has no electricity because i have been told it needs a rewirewhich is going to cost hundreds of pounds. Am I entitled to a renovation grant for this please? Thank you.
Cath
- 3-Sep-21 @ 7:54 AM
Need assistance with renovation grant as house built in 1930s. Kitchen and bathroom not fit for purpose. Young Family living here with elderly parents with health conditions
Nikki
- 2-Sep-21 @ 2:32 PM
Pine end wall plastering loose resulting in water penetrating the wall
I am a heart patient major surgery several years ago.also diabetic have been losing toes three so far over six months.I can't get into and over into tub I need a stand in unit grab bars and seat for safety hygeine.my windows are broke out also front of home four to six. Need gutters to divert water away from house.if any way possible. I would but I draw ssdi 9400annually pay five hundred rent I'm behind on rent some wish I can get help with that I stretch as far as I can.I freed it every month cause I need things I just can't afford
Can you get help maybe a grant if move into a house that that news a new roof , Also all floor boards need replacing and ceilings
Poppy
- 29-Aug-21 @ 8:32 PM
Hi my daughter and son in law have just movedwith 2 young children a bungalow , it's in need of a new roof ASAP, also wooden floors insideneed replacing too , the bungalow was build in 1940s can they get help with the cost of this from the government , any advice please
Poppy
- 29-Aug-21 @ 12:23 PM
I'm a student struggling to support my family my pipes ruptured in February my COVID-19 has crippled my income My father in law recently passed away and I moved into the house . I'm in need of some kind of assistance my floor is rotting I have no stove I can't afford a hotel my family can't shower nor wash. I don't wanna lose my mother in law's house my significant other and children was raised in can you please send my family a prayer Please And Thank You .. Helplessly your's , The Hickman Family. I don't want to become homeless with my family.
Father of 13
- 13-Aug-21 @ 4:11 AM
I am trying to help my mother out she is a old pensioner and has got her own house which my father left when he pasted away years ago she has the same bathroom since the house was modernised back in 1989 it's full of mould and definitely isn't fit she can not afford to change it so any help would be most appreciated
Ninez
- 11-Aug-21 @ 9:02 PM
I need to have a new well drilled. Can not even shower with the water from my current well. The ecoli level is in excess of 28. I live on social security and have no means to do this. I would really appreciate a grant to help me gets this done. Thank you Darrell Mitchell
None
- 15-Jul-21 @ 12:17 AM
The Foundation of our single family home, built in 1917, is in a dangerous state. The front porch along with the support beams are slowing giving way as the ground in the front yard is literally pouring into the basement with each rain. Our doors and windows are sticking making it very difficult to open and close. Our home throughout is infested with what I believe is mold, due to years of plumbing problems, that we can only work on a little at a time due to cost. I am concerned with the health implications of our living environment. Any resources available for this level of severity would be greatly appreciated. Thank you??
Daisy
- 14-Jul-21 @ 12:16 PM
I need a new roof. It is over 35 years old and leaks. I am on disability and Turing 69 this July. All my money goes to paying bills. I have no savings and have no money for home repairs. My daughter has stage 4 cancer and can no longer help me. Please help me. God bless
Pat
- 8-Jul-21 @ 11:57 PM
I need a new roof. It is over 35 years old and leaks. I am on disability and Turing 68 this July. All my money goes to paying bills. I have no savings and have no money for home repairs. My daughter has stage 4 cancer and can no longer help me. Please help me. Go bless
Pat
- 8-Jul-21 @ 11:55 PM
I am seriously ill with COPD. I am on constant oxygen.My bedroom has severe dampness and black mould. I am on DLA. I need help with funding to get bedroom to acceptable standard. Regards Joan0141 3365082
Joan
- 5-Jul-21 @ 3:41 PM
I have been suffering with diabetes for 9 yrs now bout to just give up I need funds to help me fix my house with heating.broken windows broken kitchen and my foundation is getting weakerI work but all mychecks go to paying billsI would be more than greatful withsome help so I can love decent and comforter please help and Bless
Via
- 4-Jul-21 @ 11:32 PM
Hi I need to apply for a grant to replace my roof. Hasn't been touched since built in 1920. I have a lot of holes in the roof and rain is coming in now and making my ceilings wet. I'm scared it's all going to come down. I do not have the funds to do this and its getting worse. I am on universal credit and disability benefits. Please can you help me get a grant so I can make my home safe. THANK YOU Sarah Barry
Red
- 27-Jun-21 @ 7:52 PM
I am renovations on my kitchenextension it cost £10'000 new kitchen 4.600 I am on low income had prostrate cancer 2 years ago left work suffered from anxiety though hormone injection I am PIP and ESA at this presentmomentI have builders who can do the work waiting the promiseto do the work
Andy
- 22-Jun-21 @ 6:57 PM
I am applying to get help with carpet in my house as I just have hard flooring throughout at the moment.
Suzanne
- 18-Jun-21 @ 3:42 PM
I live in a 3 bed house with myself my partner and my 5 children 3 children are on the spectrum with autism abd ADHD I have been told they should have their own space as they all have their own needs, I live in a housing association home and they can knit help me and have told me to look around to see if I can get help, we do not want to move as that would really upset the 3 boys in the spectrum would I be entitled to some help?
Emma Matthews
- 10-Jun-21 @ 4:52 PM
I am 63 and suffer from anxiety and depression and am unable to work due to my illness.I am on income based ESA and 2 small pensions.I live in a privately owned 3rd floor flat. Last December one of my lounge ceiling lights went off with a bang and an electrician informed me that there was a severed cable and that I wouldn't pay for the repair.However, because there was no water ingress the Managing Agents/ Board won't pay for the repair.The block of flats was built in the 60's and my flat needs rewiring and doesn't conform to regulations.I have contacted Sefton Council but they no longer cover rewiring. I have an old style fuse board and no RCD.I have no savings and the cost of rewiring my flat would be approximately £5000.00. Any advise you can give me would be appreciated.
Clarky
- 9-Jun-21 @ 5:42 PM
Hello I am looking for home repair assistance. I have low credit and my house is really not in good shape for me and my wife. We both are on disability and income is very low. I had a heart attack and she has early signs of dementia. We live in Louisiana and we are really in need of some help.
tracy
- 31-May-21 @ 5:55 AM
Wondering if I'm eligible for a grant or tax credit/ I'm getting a new AC and doing insulation in the lower level and putting a patio door and redoing the bathroom
Peppe
- 28-May-21 @ 12:05 PM
Wondering if getting a new AC unit and remodeling of bathroom and also putting in a patio door and redoing the insulation/ would i be able to get a grant or tax break
Peppe
- 28-May-21 @ 12:02 PM