Funding Available During Maternity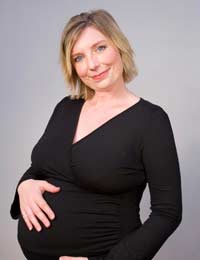 Putting money aside for a new baby can be very difficult, especially if you are on a low income to start with. There is, however, a little extra help at hand.
As a parent-to-be, and being on a low income, you are probably entitled to the Sure Start Maternity Grant. This grant is non-repayable and is provided to help with the costs that come with having a new baby.
The Sure Start Maternity Grant will be awarded to you if either you or your partner is in receipt of income support, income-based jobseekers allowance, pension credit, child tax credit or working tax credit.However, one of the following instances must also apply to you:
You or your partner are pregnant and your due date is within 11 weeks, or you have given birth in the last three months.
You have adopted or been granted a residence order for a child in the last three months
You have been granted a parental order for a surrogate birth within the last three months
You are receiving benefit for a dependent under 20 years old who is pregnant and their due date is within the next 11 weeks, or they gave birth within the last three months
There is a standard amount of £500 that is awarded to each person who is eligible and the payment will be made directly into their account.The good news is, that this grant doesn't affect any other benefits that you might be receiving.
The Application Process
It is very easy to apply for the Sure Start Maternity Grant, you simply need to complete the SF100 claim pack which are available from your local Jobcentre.You can also download a form from the Department for Work and Pensions website, but you must return it to your local jobcentre.
The right time to apply for this form of funding is in the period from the 29th week of pregnancy until the child is three months old.If you are adopting or have been given a residence order, you have to claim within the first three months and the child must be under 12 months of age when the claim is initially made.
Appealing
There are circumstances under which you may be refused the grant, and if this is the case, then you can appeal the decision. This process begins by contacting your local jobcentre within one month of receiving the decision letter.
They will be able to provide you with an explanation of the decision and you have the chance to ask them to look again at your case.
And Finally…
When your baby is born, you will have a lot on your mind so it is best that you organise the Sure Start Maternity Grant before your new baby enters the world. Also, by sorting it out before the birth, you will receive some much needed extra financial help.
When your child is born, you will also receive a £250 voucher from the government. This is a Child Trust Fund which you should invest and add to as much as you can to save for your child's future.
You might also like...
Hi I am writing for and on behalf of my mother who is 72 living in Hong Kong. Her husband die just days ago and wonder what benefit or financial support she can apply and receive? She is living in Hong Kong, no bank account in UK and not claiming other benefit in UK.
Warren
- 9-Jun-20 @ 3:30 PM
I got the sure start maternity grant but never got the 250 voucher this is the first I've heard of it. Are you supposed to apply for it as well ?
Jess
- 2-Nov-18 @ 5:22 PM
What isn't mentioned here is that you are not eligible if you have other children. After being advised to switch to UC, myself and my 5yr old have been without money for 11 weeks (yes, that means not a single penny, not even for food, gas or electric!) My baby is due in 5 weeks and I'm not entitled to a thing to help buy baby items. And before the keyboard warriors come out to play, prior to this great big screw up I was a codirector of a company but had to give it up as it only paid me £300pcm and I never claimed benefits.
Charisse1910
- 15-Oct-18 @ 4:06 PM
My husband and I was given custody of his 3 children last May we are having our first child together he works and I get pip one of his children get dla child tax and £14 a month working tax can we claim for a maternity grant
Nicky
- 9-Sep-18 @ 10:33 AM
Shaz - Your Question:
Hi I had my son in 2009 and my daughter in 2012 , I never got Sure Start Maternity Grant both children are born in the UK and I was on low income(£10,900yearly) presently I am 5 months pregnant and I want to find out of it is possible to claim for this pregnancy as I have not claimed before for both of my older children. Please respond back to me. Thank you
---
Our Response:
You can't claim this retrospectively as you must claim the grant within 11 weeks of the baby's due date or within 3 months after the baby's birth. You may be able to claim the grant for this baby. See the
Eligibility Criteria here.
GrantsExpert
- 25-Jun-18 @ 3:06 PM
Hi I had my son in 2009 and my daughter in 2012 ,I never got Sure Start Maternity Grant both children are born in the UK and I was on low income(£10,900yearly) presently i am 5 months pregnant and i want to find out of it is possible to claim for this pregnancy as i have not claimed before for both of my older children. Please respond back to me. Thank you
Shaz
- 23-Jun-18 @ 6:14 PM
I have just had a baby and can't claim for benefits yet I just need some money so I can get some more for baby that I need
Charlie
- 18-Jan-18 @ 7:05 AM
I don't know how this works I just need to get a bit of money together for some more stuff as my baby is due in July
jess
- 7-May-17 @ 3:31 PM