Research and Development Grants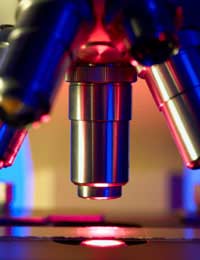 There are research and development grants available for new products and services. These grants have one purpose: to encourage innovation.
Grant for Research and Development Scheme
The Grant for Research and Development scheme applies only to England. The regional governments of Northern Ireland, Scotland and Wales have similar schemes for their respective areas.
In England, individuals, and small and medium-sized businesses, can apply for the grant. The grant covers five types of project. With each of these, the grant will not pay for the full costs.
The first type of project relates to Development Project Grants. These are for prototypes of technologically advanced products and processes. Grants are up to £250,000.
Exceptional Development Project Grants are for technologically advanced products or processes that have strategic importance within an industry. The amounts of the grants are up to £500,000.
Micro Project Grants are for straightforward development projects that take no more than a year to complete. The grant limit is £20,000.
Proof of Market Grants help fund research into the commercial possibilities of new technological ideas. The maximum grant is £20,000.
Research Project Grants are for enquiries into the commercial and technical viability of a new piece of technology. These grants go no higher than £100,000.
Applicants for any of the above grants must contact their local Regional Development Agency.
Collaborative Research and Development Grants
The government's Technology Strategy Board administers these grants. They apply to the whole of the UK.
Collaborative Research and Development Grants fund research into new products and services. They also help offset the costs of bringing a new product to the marketplace.
They differ from other government research and development grants in two ways. Applicants must take part in a competition for funding, and the projects must have at least two collaborators. One or more of the latter must be a businessperson.
The amounts of the grants range between 25% and 75% of research and development expenses. For details of the competitions, contact the Technology Strategy Board.
Innovation Vouchers
The government's Business Link agency offers Innovation Vouchers to assist small and medium-sized businesses in England. Businesses can use the vouchers to get expert help for the development of new processes, services and products.
European Grants
The EU has a scheme called the Framework Programme for Research and Technological Development. The current programme, running from 2007 to 2013, is FP7.
Within FP7 are four areas. The EU refers to these as Capacities, Cooperation, Ideas and People.
The Capacities programme supports research and innovation in a number of key areas. Co-operation gives money to research that involves joint working across different countries. The Ideas scheme funds many types of concept-based research around Europe. And the People programme provides grants for research training.
The European Commission, and the FP7 website, has more details.
EUREKA
EUREKA is another European-based grants initiative. Its aim is to encourage joint research and development projects. The goals of these projects should be innovative services, processes or products.
Some projects have grants up to 50%. Others receive help in the form of expert advice and partnerships. One benefit of EUREKA is the chance to place a research and development idea on its website. This acts as an advert among potentially interested parties. The site also has further information on the grant application process.
You might also like...