Getting Financial Help With Utility Bills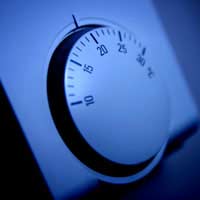 It is estimated that almost five million households in the UK have trouble paying their utility bills, currently living in fuel poverty.This means that those who are struggling are spending more than 10 per cent of their monthly income on fuel.In recent years the cost of fuel has risen by 17 per cent which has meant the government has had to intervene to help those struggling to make ends meet.
The Winter Fuel Payment Scheme
The Winter Fuel Payment scheme was introduced and provided £200 to the over-60's. Upon introduction of this scheme, the payments covered a third of the average fuel bill. However, with rising costs in fuel, they now cover just one fifth.
The National Energy Action (NEA), who campaign for energy, would like to see plans to extend this support to families on low incomes and with young children or disabilities.It is estimated that if this does take place, then an extra £350 million a year could be added to the current £2 billion cost.December 2007 saw the government urge energy retailers to focus on improving energy efficiency amongst individual residents
How To Save Money On Your Utility Bills
Insulating your home is possible one of the easiest and most cost effective ways of making your home more energy efficient.It is also a good way to start saving money on household fuel bills. In fact, more than half of the heat you use in your home is lost through walls, floors and lofts.There are, however, grants available to homeowners to help with the cost of insulating your home.
A Helping Hand
If you are a homeowner, or a private tenant, and you are receiving benefits or tax credits, or are over the age of 70, you are probably eligible to receive a grant to pay for loft and cavity wall insulation.If you wanted to be even more energy efficient, the government also provide grants of £400 to pay for solar panel installation.
If you don't think you are eligible for a full grant, don't worry, you could still receive a grant that will cover 50 per cent to 70 per cent of the cost - this could save a homeowner of a three bedroom detached house an average of £500.
Local authorities have been under obligation to reduce energy usage and carbon emissions by 30 per cent per area in a bid to reduce climate change since the Home Energy Conservation Act (HECA) was introduced in 1996.Various local authorities now have structured projects in place that work with residents to help deliver these energy and carbon requirements.
The Energy Savings Trust acts as the overseeing body and it is through them that local authorities can gain access to funding to help with the installation of loft and wall insulation.
Over the past 10 years, local authorities have made significant advances and, on a more personal note, individuals who have taken advantage of the funding provided to insulate their homes have saved an average of £250 on their fuel bills per year.Currently, however, government have not provided enough measured to help those that struggle to pay their utility bills, particularly those on low incomes.
You might also like...
I'm disabled with a spinal cord injury and now been diagnosed with thoat cancer. I have just come out of hospital with sepsis. I have been trying to get help with my 32 year old garage door.As this is under my bedroom. The old garage door let's rain in and wind.The garage is about half of me home. So this affects,the front bedroom and the back bedroom to. It affects the kitchen and the hallway stairs and landing. I have tryed to get help with this but can't get the help. We have been told that the new garage door will be insulated. That'sthe door and the runners. This will make the garage and the house more energy efficient. But the garage door is not on the energy efficient scheme. How is this as more people will need this help, not only me.
Joe
- 10-Oct-20 @ 10:58 AM
I need help withmy gas and elecit as I dont all ways have money to put it on like now we have no gas
clares
- 8-Jun-20 @ 8:10 PM
due to persistent ill health I was unable to keep up my gas payments as a result my gas was disconnected and a meter was installed but I get a vastly reduced supply of gas and being a pensioner i cannot keep putting money in the meter I have no family so luckily no one else suffersin my cold and dank flat as a result I am often sitting at home cold and hungry.no one seems to care
col
- 14-Dec-14 @ 8:45 PM