Getting Financial Help With Heating Your Home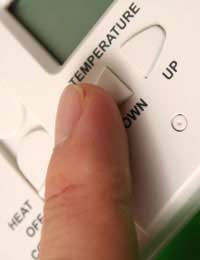 As you grow older and fuel prices increase, it becomes much more difficult to afford to heat your home to a temperature that will keep you warm.The media have reported many stories over the last few years, particularly throughout the winter months, revealing just how dangerous it is for pensioners that can't afford to heat their homes.
This is why the government have introduced schemes in local areas to help old aged pensioners, and those on low incomes, to heat their homes during the colder time of year.
The Winter Fuel Payment Scheme
Firstly, the Winter Fuel Payment scheme. This was introduced to help people over the age of 60 to pay for their heating bills during the winter.It originally provided up to £200 to the over-60's, and while at the time of launch this covered almost all of the cost, with the rising duel prices, these payments now barely cover a fifth leaving many pensioners out in the cold.
The National Energy Action (NEA), who campaign for energy, would like to see plans to extend this support to families on low incomes and with young children or disabilities.It is estimated that if this does take place, then an extra £350 million a year could be added to the current £2 billion cost.
Cold Weather Payment Scheme
But, it isn't just the aged that are affected by rising fuel costs, those on low incomes are finding it increasingly difficult to keep their homes warm.This is where the Cold Weather Payment scheme comes into play, providing those on low incomes will extra funds to meet those added heating costs during cold weather.If you are in receipt of income support, income-based jobseekers allowance, or pensions credit, then you could be eligible for the Cold Weather Payment scheme.
So how does it work? Well, if the temperature in your area should fall, or is forecasted to fall, to be 0 degrees celsius or below for seven days in a row, at any point throughout the period beginning 1 November and ending 31 March, then you will receive an extra £8.50.
This payment won't affect any other benefits that you may be receiving, and the added advantage is that there is no application process. For some, however, neither of these grants will apply and it is in these cases that slightly more drastic measures have to be taken to heat the home.
Don't worry though, there is an element of funding applied here too.
Grants For Homeowners
As a homeowner, or a private tenant, receiving benefits or tax credits, or are over the age of 70, you are probably eligible to receive a grant to pay for loft and cavity wall insulation. And, if you wanted to be even more energy efficient, the government also provide grants of £400 to pay for solar panel installation.
If you don't think you are eligible for a full grant, don't worry, you could still receive a grant that will cover 50 per cent to 70 per cent of the cost - this could save a homeowner of a three bedroom detached house an average of £500.
By insulating your loft you can make significant savings on your fuel bill because it acts as a blanket, keeping the heat in the living space below. The standard requirement is approximately 11 inches of loft insulation in your home. If you have up to six inches already, then you are eligible for a grant to install the surplus. This will also include the cost of lagging all the cold water tanks and pipes.
Cavity wall insulation helps to keep an even temperature within the home and prevent condensation on walls and ceilings. This keeps homes cool in the summer and warm in the winter. The reason we have been hearing so much lately is because houses that were built before 1935 might not have suitable wall insulation.If your house was built before this time, you could be eligible for grant for cavity wall insulation.
You might also like...
Good afternoon, I currently rent a property where the windows are listed so cannot be changed from single to double glazing. Our heating bills are a lot due to this. Is there any grants available that can go towards the cost of the bills? Thanks Ruth Friend
Ruth Friend
- 11-May-21 @ 4:31 PM
Just bought a old house and it needs a lot of work doing to it I'm Disabled and need more room for moving around so I got a back garden with it hoping it will help me mental and physical no central heating no bathroom downstairs sometimes my legs give way and in past been in weel chair and fits thanks D
David Durant Durant
- 5-Oct-19 @ 10:06 PM
Hi wondered if is any assistance available for a single parent family. Parent is registered with having a disability and is on lower rate PIP. One child has suffered with bronchilitus since birth. Home has severe damp/mould all around the home. thank you
Butter fingers
- 5-Nov-18 @ 1:15 PM
My parents are 77 & 78 years old. Their heating system is a back boiler behind the fire. It's totally insufficient to heat their 180 year old house, & obviously only works when the fire's lit. The radiators upstairs are barely lukewarm. Please can you tell me if there's a grant available for them to have a combo boiler fitted? Thank you
SerF
- 20-Feb-16 @ 4:40 PM
withey999 - Your Question:
Hi I had a oil fired boiler fitted under a goverment scheem about 4 years ago which has broken down and I can not aford to get it repaired, I am 73 next month and I receive pension credits,is there any way I can any help with this. thank you Pat
---
Our Response:
Is there any kind of ongoing repair contract with it? Contact the organisation that arranged for ti to be fitted in the first instance before looking at alternatives.
GrantsExpert
- 9-Feb-16 @ 12:17 PM
Hi i had a oil fired boiler fitted under agoverment scheem about 4 years ago which has broken down and i can not aford to get it repaired, i am 73 next month and i receive pension credits,is there any way i canany help with this .. thank you Pat
withey999
- 7-Feb-16 @ 9:49 PM