Regional Innovation Grants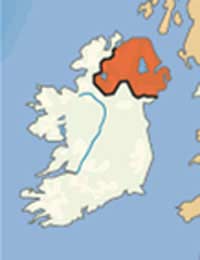 The UK regional governments recognise that innovation grants are a proven way to promote local businesses. Support for businesses to research and develop new products, services and processes can lead to more jobs and greater economic stability.
There's also a keen awareness among businesses about the relevance of research and development. Innovation can boost sales, enhance profits and improve efficiency. Regional grants can offset the costs of developing such innovation, and help businesses stay competitive in global markets.
Northern Ireland
Invest Northern Ireland is a government agency that gives assistance in two areas: project definition and financial support.
Project definition helps small and medium-sized businesses work out what type of research and development (R & D) project they need. For enterprises new to R & D, this is invaluable. Even when a business understands the need for innovation, turning this into a well-run project can take time and expertise.
To get an R & D grant in Northern Ireland, applicants must have a defined project. They must also meet the grant criteria.
The criteria include a number of key points. Essentially, a proposal must have potential to create economic growth and wealth for the region.
Areas that have obtained grants include experimental development and industrial research. With experimental development, projects must use existing skills for new or better services, processes and products. With industrial research, projects must aim to generate fresh skills to initiate new services, processes or products – or improve existing ones.
Invest Northern Ireland assesses each proposal. It then makes a decision on the amounts of the innovation grants.
Scotland
In Scotland, Scottish Enterprise evaluates and awards innovation grants. The grants take two forms: SMART: SCOTLAND, and R & D grants.
Individuals, and small and medium-sized businesses, can apply to SMART: SCOTLAND. The grants aim to meet some of the costs of research and development projects into the commercial prospects of certain products, services or processes. These must show a notable advance in technological innovation for a particular industry.
SMART: SCOTLAND prefers applicants to speak to them or to complete an initial enquiry form before making a full application. The amount of the grant awards varies.
Scottish R & D grants help defray the costs of projects that may lead to a significant advance in technology. Any size of business can apply. It's best to speak with Scottish Enterprise before completing an application form.
Wales
The Welsh Assembly Government has innovation grants available through its Flexible Support for Business Technology & Innovation Department.
When an applicant contacts the department, a team of managers reviews his or her business. Following the review, the team arranges for experts to provide help about innovation.
Applicants can fund this advice with Innovation Vouchers. These have a value of up to £10,000.
Applicants can also request a grant for R & D work into new services, processes and products. Such grants come under the Welsh Assembly's Single Investment Fund.
Finally, as well as vouchers and grants, Wales has a support network called Technium. This network has innovation centres where businesses can obtain facilities and office space for science and technology enterprises.
You might also like...
Hi we live in a bungalow built in the 1960s which is all electric. What I was wondering if we would be entitled to grants. We would like to go green by having biofuel system put in. As we are both on state pension and no savings. I get attance allowances for myself, and we don't pay rates that's all the help we get. Do you have any idea how much it would cost to have a system like this installed and would we have pay. Please can someone help with the answer to this question . Thank you .
Ivy
- 21-Jan-19 @ 3:15 PM