Funding for Natural History Projects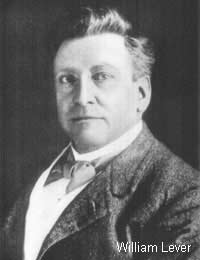 Natural history is the scientific study of animals and plants by observation rather than experiment. Natural history projects range from local initiatives to international collaborations.
Funding for projects is available from various sources. Applications from voluntary natural history groups or professional scientists can obtain money to put their ideas into practice.
Leverhulme Trust
When he died in 1925, the entrepreneur William Hesketh Lever left money in a trust fund. The aim of the fund was to help charities, education and research. The Leverhulme Trust is now part of Unilever PLC.
The Leverhulme Trust has 14 grant schemes. These provide funds for research projects, research fellowships and arts bursaries. One example of the Trust's natural history grants is the award of £1.1 million to the Ancient Human Occupation of Britain project. The team behind this project come from eight universities, the British Museum and the Natural History Museum.
The Leverhulme Trust publishes an annual guide for interested applicants.
OPAL
OPAL stands for Open Air Laboratories. This scheme, headed by Imperial College, London, has five objectives:
To create partnership working between the statutory, voluntary and community sectors to improve local environments
To encourage a better understanding of the natural world
To boost membership of local natural history groups
To develop a natural history educational programme
To encourage people to appreciate the natural world
OPAL offers grants of up to £5,000. It also publishes a fundraising guide for natural history groups.
Your Heritage
The Heritage Lottery Fund runs the Your Heritage grants scheme. The minimum funding on offer is £3,000; the maximum is £50,000.
Applicants should emphasise that their projects relate to wildlife habitats and species. Other eligible natural history projects are those that promote natural gardens and landscapes.
Glasgow Natural History Society
The Glasgow Natural History Society has natural history grants of up to £2,000. These are available to groups and individuals. Scottish projects take preference. Projects must be likely to result in an article for the Society's journal.
British Entomological and Natural History Society
The British Entomological and Natural History Society (BENHS) has two grant schemes. The Maitland Emmet BENHS Research Fund offers grants of up to £500. Applicants must plan to research insects in relation to British fauna. The Fund also favours research that promotes insect conservation and insect identification guides.
The Professor Hering Memorial Research Fund has grants of up to £1,000 available. The grants usually cover fieldwork, study and conference expenses such as travelling costs. The Fund gives priority to applicants who plan to conduct research into butterflies, moths, Diptera and leaf miners. People with an interest in general entomology can also apply.
Forestry Commission Woodland Grants
The purpose of Forestry Commission Woodland Grants is to plant woodlands and develop forests. These areas will then become new habitats for animals and plants, giving more people a chance to experience natural history.
Applicants in England and Wales should apply to the Woodland Grant Scheme. Applicants in Scotland should apply to the Scottish Forestry Grants Scheme.
There are separate grant schemes for planting trees on agricultural land. English and Welsh applicants should contact the Department for Environment, Food and Rural Affairs (Defra). Scottish applicants should contact the Scottish Executive Environment and Rural Affairs Department (SEERAD).
You might also like...