Economic Development Grants from Local Councils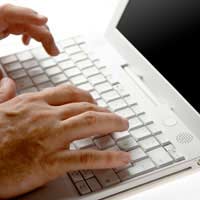 Local councils would not necessarily seem the obvious place to look for economic development grants. Very often, business people turn to the Regional Development Agencies (RDAs), which administer central government or European Union funds. Councils can prove very helpful however: any business person who wants to set up or expand a business and is looking for money to do so, should consider contacting a local council's economic development office.
Purpose of Economic Development Grants
The purpose of economic development grants is to help advance the local economy. This means that councils are interested in schemes that bring jobs, business and wealth into their areas. This remit is wide, it also varies according to local circumstances. For instance, a council with a largely rural economy may have different grant criteria than a city or large town council.
Background Information
The level of grants depend on the nature of the proposed business. The best advice therefore, is to talk to the council. A phone call can soon establish: the availability of money; the likely amount involved; the application process; and any deadlines for proposals.
Such background information is invaluable for any local entrepreneur's business plan. When speaking to a local council, it's also worth asking for details of previous grant awards. These give an idea of the sort of business and conditions the council favours. If initial contact with a council doesn't appear to lead anywhere, all may not be lost. Instead, when a business idea is of direct benefit to the local community, a talk with a local councillor may help to get funding.
Examples
One way of establishing the types of economic development grants local councils are willing to give is to study a range of examples:
A council in the east of England, for instance, gives grants to groups rather than individuals. These groups must have proposals that create jobs and new businesses. Such aims match the council's commitment to develop local prosperity and fight poverty
A city council in Wales offers money for projects of £60,000 or less that create or safeguard jobs. The grants are for new or used plant and equipment, and for the conversion of premises to industrial use
In the north-west of Scotland, a council awards economic development grants on a two-month cycle. The council is particularly interested in agricultural projects and rural improvement schemes. In a recent cycle, money went towards new farm buildings; the costs of moving a Post Office; computer equipment; commercial refrigerators; and various marketing projects. The latter included travel costs to a trade show, and a new website
A council in Northern Ireland has recognised the importance of tourism to the local economy. It has therefore published a document for entrepreneurs that links economic development grants to tourism initiatives. Grant applications must encourage local regeneration of the council's area and promote a healthier economy
Discretionary
It's important to note that all economic development grants are discretionary. No matter how good the proposal, if the money has run out for the year, there's nothing anyone can do. This is another reason for speaking to a local council about grant availability as soon as possible.
You might also like...
I'm looking for advice , a building in my local park has been derelict for years , I am interested in turning this into a cafe / community hub place and wonder if there would be any grants or help available for me ??? Any advice would be gladly received as I think this would be great for the community .
Maddie
- 19-Jul-16 @ 8:50 PM