Green Transport Grants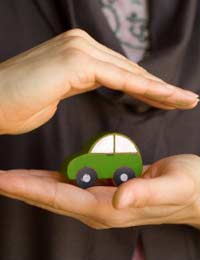 The Department for Transport (DfT) aims to reduce the carbon emissions of the fleet management industry by 14% over ten years. To help, the DfT has created a green transport grants scheme worth more than £1 million.
The name of the scheme is the Infrastructure Grant Programme. The purpose of the grants is to help pay the installation costs of alternative fuel recharging or refuelling stations.
The alternative fuels that DfT includes in the programme are electricity, hydrogen, biogas and natural gas. But this list does not exclude other eco-friendly fuels that may be available. The point is that the fuels must be alternatives to petrol and diesel, and must reduce harmful emissions from vehicles.
Eligibility
Any firm in the public or private sector can apply for one of these green transport grants. The main criterion is that a firm intends to install vehicle recharging or refuelling stations. The grants partly cover the cost of liquid and gas fuel station equipment. This equipment may be for storing and dispensing the fuel.
For recharging stations, the grants partly cover capital costs, installation, the erection of signs, and connection to a source of electricity. It's also possible to claim grants for related civil engineering and construction work.
Conditions
Fleet managers interested in making grant applications must do so before work on the recharging and refuelling stations starts. The stations must also be in the UK and available for third parties to use.
Finally, all dispensing equipment must meet industry, and health and safety, standards.
Amounts and Applications
The grants can meet up to 50% of the eligible costs. The actual amount of the awards depends on an assessment of the grant application by an independent private sector group.
Applicants should, in the first instance, contact DfT for more details.
Other Schemes
The Infrastructure Grant Programme is relatively recent. There are also other green transport grants that are not always easy to identify.
For example, the government has given £27 million to a major vehicle manufacturer as part of its Grant for Business Investment programme. In this instance, the grant is to help produce a more fuel-efficient vehicle that creates less pollution.
Cycling
Some green transport grants support cycling rather than schemes for lower vehicle emissions.
One example is the Cycle London Promotion Partnership (CLPP). CLPP draws its funds from Transport for London (TfL), and aims to give support and resources to people who want to start cycling around the capital. Resources may come in the form of bikes for schools, and training for people to become qualified cycling teachers.
Elsewhere in the UK, a Primary Care Trust has awarded green transport grants worth half a million pounds. These are helping to develop cycling and walking routes, and to promote a local walk to school programme.
Walking and cycling routes have also received grant support of more than £3 million in Wales from the Welsh Assembly Government.
Sources
The sources for green transport grants are varied. Central government, regional governments, transport bodies and health agencies all have an interest in this field. To find out more about schemes in a particular area, it's worth contacting local elected representatives, and checking information points such as libraries.
You might also like...