Access to Nature Grants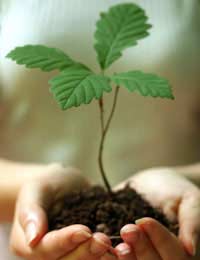 Natural England runs an Access to Nature grants scheme. The purpose of the scheme is to give as many people as possible the chance to learn about and benefit from England's natural environment.
The Access to Nature scheme intends that by 2014, 1.7 million people will have enjoyed the results of the various projects. Many of these people will have experienced the countryside for the first time. And in some instances, they will have acquired new skills.
Ineligible Applicants
Individuals and sole traders cannot apply for an Access to Nature grant. Profit making bodies cannot apply unless they're a social enterprise. And companies limited by guarantee are ineligible if their main focus is not community improvement.
Eligible Applicants
Eligible applicants include church or faith groups; charitable or non-profit making companies; and mutual societies. Among other groups that can apply are registered trusts and charities; community groups with written constitutions; statutory bodies such as councils and schools; and companies that focus on the community and whose purpose is charitable.
Projects
All projects must follow certain Access to Nature themes. These themes are:
Volunteering and learning
Awareness and community participation
Well managed areas that have plenty of wildlife
Alongside these themes are a series of project outcomes. A successful project must show that it can meet the first outcome in the following list and at least one other:
Setting up joint initiatives among communities, councils, voluntary bodies and others. These must improve the sense of ownership of the natural environment among local communities
Increasing the chances for more people to enjoy the countryside
Improving opportunities to learn about the countryside and acquire new skills
Creating better access to the outdoors so that more people can enjoy it
Managing natural places better and meeting a local community's needs
Amounts
For regional projects, Natural England awards Access to Nature grants between £50,000 and £500,000. For national projects, grants normally don't exceed £500,000. But if a project is likely to have a profound national effect, applicants can ask for sums greater than this.
The grants do not cover all costs. Applicants must either contribute a certain amount of cash, or make acceptable "in-kind" contributions. The latter include volunteering, materials and equipment, and land given as a gift.
The level of contributions varies. For project costs up to and including £125,000, the cash contribution is 10%. For project costs of over £125,000 and not above £715,000, there's a cash contribution of 10%, and a further 10% as cash or in-kind. For project costs above £715,000, the minimum cash contribution is 10% plus a further 20% in cash or in-kind.
Examples
Natural England has already made Access to Nature grant awards to a range of projects. One of these helps disabled people use adapted bikes along cycle routes in the countryside. Another gives people with mental health problems the chance to engage in outdoor activities.
For more details of successful projects and the application process, contact Natural England.
You might also like...
I have around 100 acres, mostly woodland, in the Blackdown area of Somerset and would like to seek a grant to enable it to be improved for the benefit of the local wildlife. Alternatively, some form of tax relief would be most useful. Can anyone please advise?
BOB
- 30-Mar-22 @ 4:07 PM