Grants for Biodiversity Projects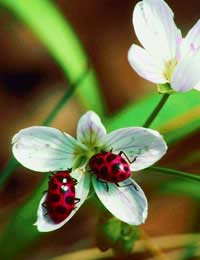 Definition: Biodiversity refers to the variety of animal, insect and plant life in the world – or a particular habitat.
Such variety is important. It creates a balanced natural environment; and in so doing, it helps ensure this environment can cope with problems such as climate change.
Biodiversity projects therefore improve and protect animal, insect and plant life. They do this by focusing on certain habitats or species.
Check First
Biodiversity grants come from many bodies. The following are just a sample of these.
Any individual or team with an idea for a project should check to see what funding is available before proceeding. Even a modest grant can make a difference.
Biffaward
The Royal Society of Wildlife Trusts (RSWT) runs the Biffaward scheme. Biffaward grants for biodiversity projects can be as high as £50,000, although a third party will have to contribute 10%.
As with all grant schemes, there are criteria. The project must fall within 25 miles of a Biffa company's concern, and be within 10 miles of a landfill site. It must have clear biodiversity targets and have the backing of major organisations. There must also be a management plan for the habitat and species involved in the project.
Scottish Natural Heritage
Scottish Natural Heritage has a Biodiversity Strategy. This strategy supports individuals, community groups and non-profit-making bodies with biodiversity schemes.
These schemes should aid the main species and habitats recorded as priorities in the Scottish and UK Biodiversity Plan. They should manage non-native species, and should record and share biodiversity data.
The grants will meet up to half of a project's cost.
Natural England
Natural England has a Biodiversity Action Fund worth £5.5 million. The purpose of the fund is to award grants for projects that aid the recovery of habitats and species in England.
Projects must meet criteria that include providing a legacy, giving value for money, and working in partnership with local schools and businesses. Grants cover up to half of the costs that a project incurs.
Local Government
Some councils offer biodiversity grants for projects in their areas. Examples of projects that councils prefer to support include tree, hedge and wild flower planting to enhance natural habitats; pond restoration; thinning woodland; and restoring historic garden areas.
Grants amounts vary, and may be up to £500 or more. Very often individuals cannot apply. Councils favour approaches from community groups, town councils or parish councils.
Park Authorities
Those who have an idea for a biodiversity project within a national park should speak to the park authority.
Grants can be for 100% of a project's cost and extend to thousands of pounds. Generally speaking, park authorities want projects to address matters such as raising awareness; preventing loss of habitat; addressing problems of pollution and climate change; and recording vital data about biodiversity issues.
Forestry Commission
The Forestry Commission offers Woodland Improvement Grants (WIG). Some of these relate to woodland biodiversity. Under the scheme, the Forestry Commission pays 80% of the costs of approved projects.
The Commission targets certain woodland areas. So if a project falls within such an area and is likely to deliver a notable biodiversity benefit, it may be worth applying.
You might also like...