Grants That Turn Research Ideas Into Reality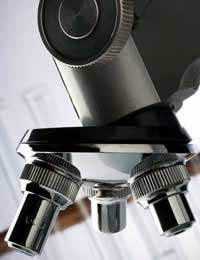 Attempts to turn research ideas into products or services can end in disappointment. Many investors tend to regard research ideas as high risk: they prefer to have guarantees of potential profit.
The only way for a scientist or researcher to provide such a guarantee is to offer proof that an idea has commercial value. Obtaining this proof, however, can be costly. This is when grants can help.
The Royal Society
The Royal Society is the UK's independent science academy. Its purpose is to promote excellence in all scientific fields.
One of the many grant schemes the Royal Society has available for scientists and researchers is its Enterprise Fund. This fund has a specific aim: to encourage investors to put money into research ideas and projects that have a high financial risk.
The Enterprise Fund is unique among science academies. In effect, it supports venture capitalism for science and technology projects. Scientists can apply to the fund to help create the necessary companies to develop ideas, or to give existing companies money when financial resources are low.
The Enterprise Fund began life in October 2008. The grants it awards generally fall between £250,000 and £2 million. Those interested in applying must submit business plans that outline their research ideas and the commercial potential.
Local Grants
The Royal Society works on a national level. Regionally, there are other grant programmes designed to assist research ideas and projects.
One such programme in the north-east of England serves as a good example. Here, a major university has teamed up with the Regional Development Agency (RDA) to provide a fund of £6 million.
The fund's goal is to give research academics and students the chance to prove the commercial possibilities of their ideas. The RDA is particularly keen that ideas should lead to new businesses and employment.
Those interested in applying for a grant must present their proposals to a board consisting of a group of experts. The board appraises the ideas and decides if these have a chance of becoming products or services that will attract customers.
If so, the board offers grants of £30,000 to £70,000. Successful applicants can use this money to help prove to investors that research ideas are valid commercial propositions.
RDAs can supply further details of local grants and the application procedures.
Government Grants
Another source of possible funding is government schemes. The Public Sector Research Exploitation (PSRE) fund, for instance, is an initiative of the Department for Innovation, Universities & Skills (DIUS). The purpose of the fund is to help public sector research bodies exploit their ideas and projects in the commercial world.
The PSRE awarded its first grants in October 2001. These amounted to £10 million. Since then, the awards have increased to £30 million in 2008.
International Partnerships
DIUS also sponsors the International Science and Innovation Unit (ISIU). One of the aims of this body is to support the UK economy. It does this by helping UK researchers and businesses develop international partnerships. ISIU then encourages such partnerships to speed up the commercial exploitation of research ideas.
DIUS has further details of the full range of advice and grants available.
You might also like...
Hi I would like to continue to investigate, develop, test and manufacture self powering engines for electric vehicles using renewable energy power sources.
Pip
- 11-Aug-21 @ 8:46 PM
Hi, what are the most likely grant sources for the renovation of a dilapidated grade 2 listed building (2x semi detached houses) on land owned by a company limited by guarantee?
nendaz
- 6-Jan-21 @ 1:54 PM
Hello I'm a Hgv driver in road haulage.looking to better myself.by going into businesswithin the industry,in the process of applying for vehicle finance,and a start up loan.there are courses.im also looking at tender couses I'd be grateful if someone could email me asap Many thanks Kevin roberts
Kev
- 25-Aug-16 @ 9:30 PM