Are You Missing Out on Money You're Entitled To?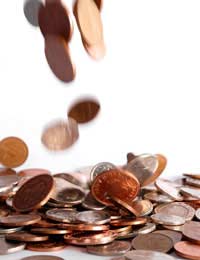 Hundreds of thousands of households across the UK could be better off. These households are failing to claim money from the government that they're entitled to.
Figures from the National Audit Office show that many people are not claiming four benefits in particular. This guide tells you what these benefits are, whether you're eligible to claim, and how to apply for this extra money.
Council Tax Benefit
Council tax is a major expense for most households. It's possible, however, to claim help to reduce your council tax bill.
You may be able to obtain council tax benefit if you're responsible for council tax payments, and your income and savings are low.
You must therefore declare your income and savings before you can receive council tax benefit. This declaration has to include your partner's money, and basic details of everyone in your household. These details include age and disability status.
Please note that you won't receive council tax benefit if you and your partner have more than £16,000 in savings.
You can receive an alternative council tax benefit called second adult rebate if you have an adult on a low income in your home. This adult must not be your partner.
Second adult rebate can reduce your council tax bill by up to 25%. You do not have to declare your own income and savings.
To claim council tax benefit or second adult rebate, contact your local council.
Housing Benefit
If you rent your home, and you're on a low income, you can claim housing benefit. Housing benefit helps cover the cost of your rent.
You can claim housing benefit from your local council at the same time as you claim council tax benefit. You have to give details of your income and savings (and any partner's) plus information about anyone else who lives with you. You must also provide full details of your rent payments.
It's worth noting that if you're under 25 and single, you can only receive housing benefit at the rate of a bedsit, or one room in a shared property. This applies no matter how big your home actually is.
Your council may also refuse you housing benefit if you're living in the property of a close relative; you're a full-time student who is not disabled and doesn't have children; or you have savings greater than £16,000 (although over 60s may still be able to claim in this circumstance).
Other conditions may apply. Your council's housing benefit application form explains these.
Pension Credit
Anyone aged 60 or over living in the UK may be able to receive pension credit. What matters is the level of you and your partner's weekly income.
If this income is below a certain amount, you may be able to receive the 'guarantee credit' element of pension credit. This is money that boosts your weekly income to an amount set by the government.
Anyone aged 65 or over may also receive the 'savings credit' element of pension credit. Once you're 65, if your income from pensions, work, and savings falls between certain minimum and maximum amounts, your pension credit can increase.
To make a claim for pension credit, contact the Pension Service.
Please note that if you think your income is too high because you receive attendance allowance, exceptionally severe disablement allowance, or war widow's supplementary allowance, still consider claiming pension credit. The Pension Service ignores these three allowances when making its calculations.
Tax Credits
Tax credits come in two forms: child tax credit, and working tax credit.
90% of families with children can qualify for child tax credit. You can also receive working tax credit if you work but your wages are low. Please note that you don't need children to be eligible for working tax credit.
Tax credits, like the other benefits listed here, are means-tested. In other words, you must supply details of items such as your income; your working hours; the ages of you and your children; childcare payments; and any disabilities.
Contact HM Revenue and Customs for a claim form.
You might also like...
I have recently had a wetroom fitted on a dfg, since that was done I have had a stroke and struggling to get to the toilet. Would I still be entitled to get a grant fora downstairs toilet? Thanks Steve.
Steve
- 28-Jun-21 @ 9:27 AM
I am unable to climb in my bath which. is in need if repair due to flooding would I be elligable for a walk in shower
mumsy
- 4-May-21 @ 4:06 PM
Hi my mum is on paletive care and would like to apply apply for a grant if 1000 pound to take her to and from the hospice I am the only family member she has to rely on so it would be gratefully appreciated if someone an help
Kat
- 24-Mar-21 @ 7:05 PM
I am a carer and wanted to know if i can get a grant for driving lessons because my husband has back problems
Blobby
- 27-Aug-20 @ 12:03 PM
I'm a 54 year old man and my house that I share with my wife and 20 year old university student oh and 2 cats. My windows are in dire need of replacing. They where originally fitted with double glazed windows in 1995 but now have some misted up through condensation and draughty too. I had the windows installed while I was in full time employment but am now on benefits because I lost my legs through an accident then through illness, so am now reliant on benefits including pip ( higher rate for mobility and care) and have no savings to help finance. I am looking to find any grants that may help me pay for them myself fully, or in part. I am wondering if there are any such schemes available to help do this. I live in the Merseyside area. Thanks
Stump
- 21-Jul-19 @ 6:16 AM
can i get a grant as a childminder to redo my garden so the children can play outside?
h k
- 11-Dec-18 @ 2:18 PM
Can I get a grand for household I am a carer and can I clam for 2 people
anna77
- 9-Sep-18 @ 3:39 AM
@Stevie. Have you tried the
Turn2Us Grants search facility
? It gives alist of lots of grants available in different parts of the UK (for different items/projects). On the same website is a benefit calculator which you could use to find out if there is any additional support available to you on that side.
GrantsExpert
- 19-Jun-15 @ 11:27 AM
Hi there...I am registered blind and receive ESA and DWP low care...middle disability...my partner is my carer...I need a new roof on my cottage ( negative equity ) ...those who have quoted say it is one of the worst they have seen...quotes are between£ 5000 / 6000...and they say it is not worth trying to repair. The house dates to 1860 and has a slate roof...there is no loft...any idea if there is some type ofGrant out there that may contribute towards it ?...my family may help with some of the cost...thank you !
Stevie
- 15-Jun-15 @ 3:28 PM
Hello @Ellie nice to hear from you. Congratulations on your third place at the weekend. Have you tried the National Lottery and Sport England? They may not be able to finance you but they may be able to help with finding you a sponsor. Also, why not try writing to former martial arts champs to see if they have any advice or contacts in within their sport. Good luck
GrantsExpert
- 18-Nov-14 @ 11:10 AM
I am progressing with my ambition to fight in the Olympicsbut I desperatley need a sponcercan anybody help. At presant I am national champion. And third in the comenwealth after winning bronze on Sunday in Edinburgh Ellie
Ell
- 17-Nov-14 @ 7:53 PM
@the busker. Many areas offer grants, loans, venture capital etc to support new businesses so try your local council or chamber of commerce first. There's also some good information
here
.
GrantsExpert
- 29-Oct-14 @ 12:14 PM
My partner and I want to set up our own stall selling retro used vintage clothes, retro bric brac, manual typewriters, home made food, ie bread and cakes etc, We have the stock to start this but are asking where we could get a loan for small van to be able to do different markets/fairs.Would the government help us, or where couldget a loan to start?
the busker
- 27-Oct-14 @ 3:09 PM
is there any such grant that I can get to finish my basement of my home.
coombs1
- 10-Nov-13 @ 4:14 PM
I don't work but do not receive benefits as I have savings ,at the moment I can't draw out from my savings ,I ,m about to start a course learning to be an electrician ,can I get a grant to help me pay for my course.
Gggg
- 7-Nov-13 @ 7:26 PM
where would i go to get help to pay cost towards my daughters high school trip to paris the cost is £900
grace
- 13-Aug-13 @ 11:23 AM