What Is a Grant?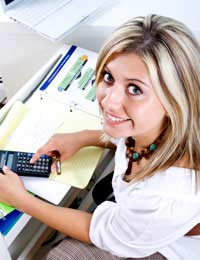 If you are starting up your own business or have a specific project in mind, you might be eligible for a grant.This sum of money is given to cover part of the costs involved in the project or business and doesn't have to be paid back providing all the conditions are adhered to.
There are a variety of grants available from a range of sources, such as the government, the European Union, local authorities and agencies and even charitable organisations.But ultimately, it depends on your type of business or project to what type of grant you could apply for. For example, grants can be linked to certain business sectors such as technology.
The government
Getting financial support for your new venture can be difficult, there is strong competition and there is usually very stringent criteria.The government awards grants for specific projects, and are usually ones that aren't up and running, but merely in the pipeline.They also apply strict terms and conditions to the grants that they award, which is why this form of financial help can be difficult to acquire.
These grants do not pay for the entire cost of your venture, they only cover a part of it and more often than not, the government requires you to match the funds that they are providing. Also, as part of the application process you have to be able to show that your business is able to provide its share of the total costs.
This remaining money, however, doesn't have to come from you personally. It can be found from retained profits, a loan or from a new investors.
Eligibility
It is important that, before you apply for a government grant, you make sure you are in fact eligible for one and there are a number of factors to take into consideration.
Firstly, the location of your business can have an impact. For example, if your business is in a socially deprived area or one of high unemployment, you may be eligible for an extra grant.
The size of your business is also a factor taken into consideration. Many government grants are limited by the size of the business - usually small or medium sized with less than 250 employees.
When you apply, you will probably be asked what specific purpose you need the money to pay for. The government award grants for certain things, such as paying for machinery or technologies that are essential to the day to day running of the business.
However, it is not only these aspects that you have to take into consideration when looking for government funding. You must bear in mind that the awarding body will expect a high level of commitment and will need reassurance that the project will be successful.
Once the application process has been completed and you have received your grant, you must make sure that you adhere to the terms and conditions that were set out initially. If you don't, the government can demand immediate repayment of the grant, or can treat it as a loan and start charging interest on the amount you received.
You might also like...
Hello, I am also thinking about business so if you could help me out, I have a few ideas in mind. Regards
RIO
- 25-Oct-20 @ 9:23 AM
Hello, I am looking for grant to help me pay bills and to pay for essential items. This pandemic has got me struggling and would appreciate help. Please consider my circumstance and get in touch with me. Regards
RIO
- 25-Oct-20 @ 9:20 AM
i am a disabled person on disability can i get a grant for pointing there is gaps in the pointing and damp in places hope you can help
rocco
- 23-Sep-20 @ 7:42 PM
Looking for a grant to start a new business
Rico
- 16-May-11 @ 10:58 AM