How Your Local Council Can Help With Grants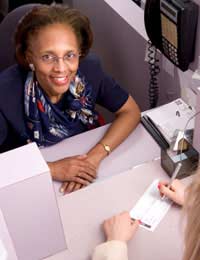 There are many grants and funding options available to new and small businesses, but many people forget to look to their local council for a helping hand.There are a range of grants and various incentives offered by Local Authorities to those businesses that will create new jobs in their area.
Local Authority Business Growth Scheme
The Local Authority Business Growth Scheme was created to provide an incentive for local authorities to encourage economic growth in their area.These grants, provided to local authorities by the Government, are used to provide better public services, invest in business growth or to reduce council tax increases.
Each local authority has been set an annual growth target they must reach before they can benefit through the scheme based on the historical growth in the area.
Regional Selective Assistance
This scheme's main priority is aimed at the creation or safeguarding of jobs in particular areas of the UK by attracting outside investment.Grants through the scheme are available for projects that have a total expenditure in excess of £500,000 and the amount awarded is typically between 5 per cent and 15 per cent of the projects outlined costs.
Regional Enterprise Grant
This grant scheme is also available in limited areas of the UK and eligibility for the scheme depends very much on the location of the application.The Regional Enterprise Grant focuses on projects which involve capital investment of up to £500,000 and aims to maximise business growth.
Research and Development Grant
This scheme, previously known as the SMART Scheme, is possibly one of the most popular and widely recognised. Small and medium-sized business can benefit from this grant to help them to research and develop technologically enhanced products and processes.
There is a lot of diversity in what is on offer in areas of the UK, the best thing to do is contact the Economic Development Office of your local council to check whether you are eligible for any financial support.
Applying For a Grant
The first thing you will need to ensure is that you meet the criteria outlined for the grant or loan in question, these criteria differ between each Local Authority so you must research this before you begin the application process.
Many authorities require you to provide an explanation of what the grant money will be used for. This is often referred to as a project proposal, and will outline everything, including the project's aims and a time scale as to when you will achieve them.
The one thing that Local Authorities are looking for is a well planned business model, which will be shown through a good business plan. It is important that this is readily available to them during the application process as a way of proving that your business is one worthy of their funding.
As well as the above, you will also have to fill in an application form and you may also be required give a personal presentation.This would require you attending a personal interview where you will talk through your business plan, your targets and overall business objectives.
You might also like...
Hello. I am asking this question on behalf of another person.This person is recovering from a stroke. He had been making improvements slowly. However he is unable to walk and therefore unable to climb stairs. He is on a low income and receives tax credits. Would he be eligible for a grant to have his home adapted so that he can live downstairs. He does have a wife who can care for him.
None
- 27-Aug-20 @ 3:36 PM
Hi Are there any grant available to help me to get the severe damp proof. My husband at the age of mid 60s lost thejob due to his critical illness. we are struggling with financial situation please advise us thankyou.
Vig
- 19-Jul-20 @ 10:37 AM
I have a bought house it has dampness on the fire wall I have water under my bungalow as it's coming from a stream nearbyI had a surveyorin to have a look at it he says I am needing damp proof course done. I am getting benefitsI would not be able to afford to get this done, Would I qualify for a grant to help me to get the damp proof course doneRegards Mary
Mary
- 27-May-20 @ 8:16 AM
Are there any grants available in the North Lanarkshire Council area for roughcasting a privately owned ex district council house?
Sal
- 10-Jan-20 @ 6:21 PM
Hello I am a 75 year old disabled pensioner I want to stay in my home so I'm asking if you can help me with a grant to get ramps put up at the front and back also onto the deck in the back garden this will help me getting in and out of my home with my aids thankyou
Pauline
- 26-Jul-19 @ 4:23 AM
Hi I forgot to mention that I reside in Pendle, Nelson BB99XJ in Lancashire. Thanks Noeleen
Noel
- 31-Dec-15 @ 11:49 AM
Hi, I am profoundly deaf and work part timeas a housekeeper in a care home for dementia, working 25 hours a week.I recieve working tax credit. I bought a repossessed two bedroom house and paying off a loan over four years. I moved into the property in February 2015 and my roof has leaked four times. I have been advised that the asphalt tiles are very brittle and that I need a new roof. I cannot afford a new one and busy using a bucket in the spare room. Is it possible to get a grant for a new roof as I am getting desperate. Kindly advise via email and on how to go about it.
Noel
- 31-Dec-15 @ 11:47 AM
Hello I live in Cleveleys can you get a grant for 2 new roofs1 of which is rented out (semidetached)
stumpy
- 14-May-15 @ 4:31 PM
@joyee. Has your local council advised you about potential funding? Where abouts do you live?
GrantsExpert
- 15-Oct-14 @ 2:16 PM
hi lm thinking of renting a chippy l need advice and need a grant to set it up me and my have been on benifits for a long time and we would love to open this chippy and work again its in the rigth place to make a good business it would be great to work again love to here from you.
joyee
- 11-Oct-14 @ 1:09 PM
Please would you point us in the right direction as we are trying to access funding for Support Worker Black, Minority Ethnic families and Support Worker for Early Years. Our charity provides therapeutic play opportunities in deprived areas to vulnerable children. We loan play resources and specialised resources for children with disabilities and additional needs.
Nita
- 17-Sep-14 @ 12:01 PM
im moving from privated rented 3 bed house to council 2 bed flat i need a grant to help set up home what grant im i entitled to from Tammy ps removal costs included
n/a
- 31-Aug-14 @ 7:20 AM
We are looking for a grant to support a community garden project at our homeless hostel. This is a not for profit organization. Can you tell me what would be relevant please. We are in Wales. Kind regards Lizzie
Lizzie
- 28-Aug-14 @ 3:13 PM
Dear , ?at the grants expert. Please can you tell me if and how I can apply for a grant to have some damp proofing work done on my small end of terrace victorian house. I have had a another survey down and there is damp in several places int he house. I am a low income householder and need help with this problem before it gets worse. Regards. Shelley
shell
- 25-Mar-14 @ 11:55 AM