Grants for Studying Abroad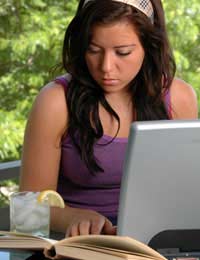 There are a number of grant schemes available to students who wish to study abroad.
Europe
Students who hope to study in Europe should contact the agency that handles student finance in the relevant country. European universities have the contact details.
The grant system in Europe is not the same as in the UK. British students have the right to the same treatment as domestic students when it comes to the amount of the course fees. But this doesn't necessarily apply to living costs and maintenance grants.
A useful programme to check for study and grant opportunities is the European Union Lifelong Learning scheme. This scheme, also called ERASMUS, has grants to help students spend 24 weeks or more studying abroad. Many UK universities have an ERASMUS officer who can provide further information.
Elsewhere
Outside Europe, students may or may not receive an automatic grant. The financial systems vary widely.
The best advice is for students to speak to the university or college they want to go to and enlist its help. Students shouldn't commit to a course of study until they know who is awarding the grant and what the money covers.
Scholarships
Some countries have bodies that award scholarships to UK students. The UK Council for International Student Affairs (UKCISA) has details. UKCISA can also arrange exchange programmes and study placements.
UNESCO is another body to contact about scholarships. UNESCO has a guide about study opportunities and scholarships in 129 countries. There are more than 2,600 places in a range of academic and professional fields. Competition for such scholarships can be fierce, so it's wise to get details as soon as possible.
Grants
There are trusts and charities in the UK that provide grants to students who wish to study abroad. A student currently at a college or university should ask an administrator for a directory of such bodies. The following is one example of a grant-making organisation.
The Leverhulme Trust offers Study Abroad Studentships. These apply to any country in the world except the USA.
To apply, students must have an undergraduate degree. They must also be aged 29 or less and have lived in the UK for at least five years before making an application. Students who apply to the Leverhulme Trust must show how their work can benefit from studying overseas.
The value of a Leverhulme Trust grant is £17,000 a year for maintenance and £6,000 for a partner. Students also receive return airfare, and can apply for other grants to cover such things as research and tuition.
Postgraduate
Students may come across grant details for postgraduate study abroad in the academic literature that relates to particular fields. It's certainly worth keeping an eye open for this.
The UK government also runs a grant scheme to fund postgraduate work at the European University Institute (EUI). The EUI is in Florence, Italy. There are up to 20 awards in the fields of history and civilisation; political and social sciences; law; and economics. To apply for a grant, contact the EUI.
You might also like...
Hi ,am Ugandan in form two and my mother passed on and need access to education in the uk ,can you help me please
Delroy
- 6-May-18 @ 5:08 PM
How can I apply for the grant scholarship for my education
mkeikara
- 8-Mar-17 @ 8:59 PM
Am from Nigeria my name is precious am in junior secondry 2 my parents cant afford my school fees plz have pity on me i need a sholarship plz to study in uk plz SIR/MA help me i need your reply
Precious
- 27-Jun-16 @ 8:46 PM
Hello am in primary five studying in uganda i want to get a scholarship to study from Uk,what can i do to get a scholarshop?
Tamale
- 16-Nov-15 @ 12:34 PM
CANNOT GET ANY FUNDING TO GO ON A PLACEMENT FROM UNIVERSITY AM IN MY SECOND YEAR AND WAS OFFERED A PLACEMENT IN AMERICA WITH ANN SUI DUE TO FINANCE I CANNOT GET ANY HELP.
PRINCE
- 28-Mar-11 @ 4:05 PM