Grants for Learning & Teaching Innovation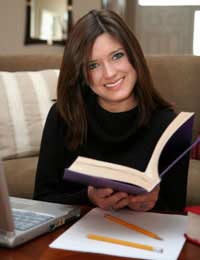 The higher education (HE) funding councils in the UK all make a contribution to the Joint Information Systems Committee (JISC). The purpose of the JISC is to support HE and related research. This support is in the form of guidance and funding for the use of information and communications technology (ICT). Under the terms of JISC, the ICT must apply to HE teaching, learning, administration and research.
Purpose
In 2008, JISC began its Learning and Teaching Innovation Grants (LTIG) programme. The purpose of the programme is to offer funding for innovative learning and teaching projects. JISC felt that HE needed such a programme because development projects aren't always a comfortable match with standard educational areas.
Duration and Funds
Potential LTIG projects must be for one year. The amount of funding available is up to £75,000. The projects can be about any facet of e-learning.
E-learning
JISC defines e-learning as the use of digital technologies to aid learning and teaching in colleges and universities. E-learning should help HE staff, and give students versatile learning tools.
Applicants
The following institutions can apply for LTIG funds:
Higher Education Institutions that receive money from the Higher Education Funding Councils of Northern Ireland, Scotland, Wales and England
English Further Education Institutions that teach HE to 400 or more FTE (full-time equivalent) students
Further Education Institutions in Northern Ireland, Scotland and Wales
Submissions
A template for the submission of applications is on the JISC website. Along with basic details, the submission asks for an explanation of the project; a description of the problem or need that the project addresses; and details of the innovation the project introduces.
Applicants must also give an outline of the project's budget, timescale, team members and intended results.
Successful Bids
Generally speaking, projects should show the benefits that e-learning can bring. They should take account of any strategic issues, and identify how these may support national policy. They should also illustrate how e-learning can be a major learning and teaching tool.
Examples of projects that JISC has supported with LTIG money are below.
The London Metropolitan University gained a £72,000 LTIG for its "blind cricket" proposal. The project explored the creation of a virtual sports environment. Within this environment, those who are blind or visually impaired used technology derived from 3D virtual sound and Wii systems to play sport.
The University of Edinburgh acquired £74,905 to investigate the use of hand-held electronic devices for language learning. The project took Nintendo DSi games consoles and linked them between students in Japan and tutors in Scotland. The consoles had language exercises and feedback. The purpose was to see if such games consoles are helpful in providing e-learning to people studying non-European languages.
The University of Glamorgan received £22,557. The university's project was to examine whether Twitter and other blogging websites can encourage students to think critically about medical issues. Teachers and clinicians created blogs that described a patient's health and treatment. The students contributed by using the blogs to propose how the treatment should progress.
You might also like...
hi my 2 children have the opportunity to attend an international scouts trip with scouts in August 2019. This is difficult for me to raise the money for this as as a leader myself i would like to attend also, and it will be difficult to find 3 lots of money to do this. i am budgeting already as deposit needs to be paid and i am only in receipt of jsa. can anyone give any help or suggestions thankyou jenny sharp
jenny
- 15-Feb-18 @ 9:29 AM
Hi I am producing a play about underage soldiers in WW1 next July and then leading a trip to the Battlefields. So that all ten yr10 boys acting can also go on the trip I am looking for a grant of up to £1000 which would allow the boys concerned to travel for £300 each rather than £400 and which would both be a reward for their commitment and most likely allow all of them to take part in the visit. Any suggestions? James Horsforth School Leeds