Grants for Part-Time Students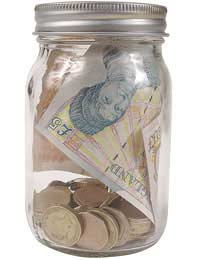 It isn't a secret that going on to study in higher education can be expensive, causing many young people to be thousands of pounds in debt.And choosing to study part-time doesn't necessarily cut down the cost of learning. However, there is financial help available for students in part-time education, to help towards the tuition fees and course costs.
The amount you receive is dependent on your personal circumstances and on the course you have chosen to study on.It is up to the individual college or university to determine what the fee for part-time courses is, although by studying part-time it is assumed that you will be able to cover your living costs through work or savings.
Getting Support
There are different forms of grants available to those who want to study at college or university on a part-time basis, but there are two main ones: a fee grant and a course grant.
Their names are pretty self-explanatory. A fee grant is paid directly to the institution and covers the cost of tuition fees. A course grant, on the other hand, is provided to help cover the costs associated with your studies, such as purchasing books, travel or course materials. This grant is paid directly to you.
Your Circumstances
There are a number of circumstances that will entitle you to either a full, or part, or the grants on offer.If you are receiving certain benefits, for example, you are entitled to the maximum fee and course grant available for the course you have chosen.
When it comes to part time students that have dependable children, the amount varies depending on your income. So, for example, someone with a household income of less that £16,000 is entitled to the maximum amount for each grant, but someone who earns more than £20,000 could see their entitlement drop.
The maximum amount available for the two grants combined is £1,435 (2008/09 tax year) and initially, your entitlement is worked out by the 'intensity' of the course.This is a basic equation, for instance, if the full time equivalent of your course takes three years and to study it part-time takes six years, then the course intensity would be 50%.
Applying For The Grant
In order to apply for either the fee grant or the course grant, you will have to complete an application form that can either be requested from your local authority, or downloaded at www.gov.uk
Once you have completed the form, simply take it with you on the first day of your course. The process will then be in the hands of the administration office who will complete the rest of the form and confirm that you are a student, that intensity level of your course and what the total tuition fee amount.
This process takes about two weeks to complete, but after this you will need to send the form to your local authority.The process only differs slightly if you are an Open University student. The Open University deal with their own applications and you are required to fill in a completely different form.
You might also like...
Hi there , thanks to all people who give to others. I am a very hard working single mother who is trying to give her 2 daughters all the opportunities that exist out there but faced with finance difficulties. My girls are aged 6 and 9 and are super talented. Both can sing,act, very creative with art, sporty , smart and very lively children. I am in the process of enrolling them in a local art and drama school but I cannot afford the term fees. Please can I request any kind soul to lend a hand. Your help is highly appreciated. Thanks
Joc
- 6-Mar-19 @ 11:03 AM
I have three girls aged nine,six and three and need scholarship to send them at American International School of Lesotho. With regards looking forward for your help
maskatle
- 7-Apr-17 @ 9:33 AM
HI I am 61 years old, unemployed, on working programme who is trying to force me into a job at 6.00 am, and I have been studying travel and tourism for the last 2.5 years.At present I am in receipt of JSA but would like a grant from January to June to cover living expenses,fees are waived because of being unemployed. HND course Thanks
may
- 30-Dec-15 @ 6:06 PM