Improve Digital Literacy With 'Harnessing Technology' Grants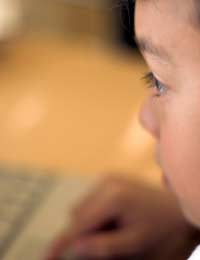 There is a grant scheme that enables schools to improve the digital literacy of pupils. Harnessing Technology Grants (HTGs) provide the money to put the scheme into effect.
The Department for Children, Schools and Families (DCSF) and the Department for Innovation, Universities and Skills (DIUS) devised Harnessing Technology Grants. They have replaced the national digital infrastructure grants and the e-learning credits.
Purpose of HTGs
The purpose of the HTGs is to develop a skills and education programme that harnesses ICT (Information and Communications Technologies) for the advantage of students. The government's ambition is to ensure that teachers and students can use technology confidently.
Within this ambition, the HTG strategy has five aims:
To support disadvantaged people
Give the right ICT tools to teachers
Ensure good practice and innovation
Integrate personal ICT in school systems
Help students and teachers gain access to ICT learning platforms at home
Funding Provision
The British Educational Communications and Technology Agency (BECTA) administers HTGs on the government's behalf. Local authorities receive the Harnessing Technology Grants by applying to the DCSF. The local authorities then distribute the money to maintained schools, voluntary aided schools and academies. Local authorities do not need to match the funding.
Distribution
Local authorities can keep up to a quarter of an HTG. They can use the money to make ICT purchases such as broadband for the schools in their areas. Local authorities can exceed the 25% retention limit only when their schools agree. But there must be evidence that if a local authority buys ICT goods and services on behalf of schools, the authority will save money.
Purchases
Harnessing Technology Grants are for ICT capital expenditure. In this context, capital expenditure refers to assets that last longer than the financial year in which the schools or local authorities buy them. Among the ICT that the grants cover are upgrades, software, hardware, equipment, infrastructure and digital curriculum resources. In keeping with the capital expenditure definition, any software must have a life beyond the financial year in which the school or local authority buys it. In other words, if the software comes with a licence, as it often does, this must be for longer than a year.
Any new ICT infrastructure must be an improvement on the existing system in order to qualify for an HTG. It must also have a life beyond the financial year in which schools and local authorities buy it and must increase the value of current fixed assets. New ICT infrastructure must not simply maintain existing standards.
Digital curriculum resources often come as subscription services. However, schools and local authorities may be able to use an HTG to pay for them if the assets become their property when the service period ends, or they have a licence to use the resources for more than a year.
Other Related Grants
As stated above, Harnessing Technology Grants are for ICT capital expenditure. HTGs do not cover revenue expenditure, although schools and local authorities may need this for subscriptions to certain types of software and for technical support services.
To assist with revenue costs, schools and local authorities can apply for funding from sources such as the School Development Grant. The School Development Grant has a wider remit than HTGs and allows schools and local authorities to apply for funding that leads to improvements in teaching and learning. This can include revenue expenditure related to ICT.
You might also like...
My child is 7 yr old 8 in September i dont have the money available to send her to adance class which i know she will love and enjoy going to as a single parent is there any kind of funding i can get or grant
BECTa ceased to exist in April 2011, and the Harnessing Technology Grants followed it into oblivion shortly after.
mattpearson
- 15-Feb-14 @ 11:09 PM