New Cinema Fund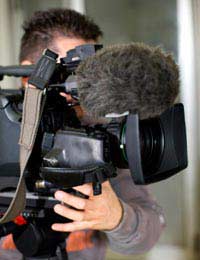 Everybody likes to take time out from their busy lives and settle down to watch a good film. If your interest goes beyond this, there is financial help available to get your ideas onto the screen.
The New Cinema Fund is designed to encourage the ideas of film-makers, particularly those that use original voices and innovative approaches. Typically, when applying for the fund, you can expect to receive between 15 per cent and 20 per cent of the overall production budget - but there is a range of film types that can apply.
Focusing On Film
Firstly, there are feature documentaries. These films can apply for the New Cinema Fund and can expect to receive, if accepted, the typical allowance. The fund can also be used to support films that are in post-production; however, there must still be creative work left to complete on the film.
The second type covered by the fund are pilots. The New Cinema fund runs a discretionary pilots scheme which is offered to film-makers on an invitation only basis. This form of funding is provided for direct production costs and can cover up to £10,000 - usually made through equity investment.
The third area, set up through a partnership between the New Cinema Fund and FilmFour, focuses on low-budget feature films. The scheme, Warp X, is designed to provide financial support to new writers, directors and producers and, collectively, has £4.5 million to invest.
The scheme is financed by EM-Media and Screen Yorkshire and has an agreement for distribution through Optimum Releasing.
Who Can Apply
The New Cinema Fund was initially set up for producers, but applications are accepted from directors and writers if they are ready to go into production. Obviously, there are guidelines for applications for financial support through the fund. Firstly, applicants must be either a registered company managed in the UK or within the European Union or an individual aged 18 or over and a resident in the UK of European Union.
To qualify for the fund, your project must be a screenplay and, in the opinion of the fund, have the ability to secure a UK theatrical release. This is largely dependent on the UK Film Council, but the fund initially looks at whether your film will be capable of qualifying for certification.
How To Apply
If you think you are suitable to apply for the New Cinema Fund, there are a few things that you have to provide alongside your application form.
Firstly, there is the film synopsis. This can be no more than 100 words and should encompass what your film is about.
Secondly, depending on what form of film you need the funding for, you will have to supply the detail. For a feature film this means two copies of the script written in industry format (one stapled and one loose leaf), for a feature documentary, this would be a detailed treatment including what the director is looking to achieve and any previous work the director may have carried out.
Once you have gathered all the material needed for your application, you should send it to the Film Council, for the attention of the New Cinema Fund. You should also consider sending it by courier.
You might also like...