British Council Grants to Artists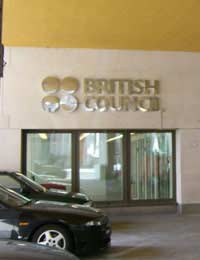 The British Council
The British Council works across the globe. It promotes learning opportunities and encourages better cultural relations. By exchanging ideas and knowledge, it aims to foster trust and goodwill for the UK among people worldwide.
Within the council is an arts group. Its purpose is to help UK artists with joint initiatives that involve institutions and other artists from around the world. Among the artistic areas covered are new media, literature, fashion, film, dance, music, design and drama. The headquarters of the arts group is in London, but there are also offices in Belfast, Cardiff and Edinburgh.
Grants to Artists Scheme
The British Council's Grants to Artists scheme began in 1970. Since then it has helped to fund many exhibitions abroad. It has also supported a number of UK artists at the beginning of their careers.
The current grant scheme is for UK visual artists. The grants can help with the expense of taking work to an exhibition in another country. The Visual Arts Department of the British Council runs the scheme.
Eligible Applicants
To be eligible for a grant, applicants must work in the visual arts and crafts field. In addition, applicants must:
Work and live in the UK
Have exhibited work professionally in the UK
Have a written offer of an exhibition abroad
Have not made an application for the project before, and have not received a British Council grant in the last year
An artist can make a direct application for the grant. A professional art administrator or curator may also apply on behalf of an artist.
What the Grant Covers
The grants contribute to the costs of packing and transporting work from the UK to the overseas exhibition. If an artist needs to attend the exhibition, he or she can also apply for travel expenses.
Artists cannot receive grant awards for catalogues, preparation work or production costs. And grants do not cover subsistence.
The British Council expects the exhibition organisers to also provide help with packing and transport costs. The organisers should also fund, at least in part, subsistence when an artist must go to an exhibition abroad, and local costs such as customs fees and publicity.
Applications
The British Council has a Grants to Artists form that applicants must complete. Artists must also send details of their work. This can take the form of CDs, DVDs and catalogues. The criteria for submitting items such as film, video and audio are strict. It's best to seek the British Council's full guidelines.
Amounts
Grants are from £100 to £2,000. If successful, artists must give credit to the British Council in catalogues and publicity material. Artists must also send the British Council reports about the exhibitions, and supply various items such as press reviews.
Examples
In the last grants round, the British Council helped artists show their work at 22 exhibitions. These exhibitions included Form and Freedom at Basel, Switzerland; The Triumph of Failure at Seoul, South Korea; and Hands On at Vienna, Austria.
Among other countries in which artists exhibited were Estonia, China, Finland, France, Latvia and the USA.
You might also like...
I am a retired art gallery curator and have been asked for advice about funding sources by a well established sculptor living in Shropshire. He has been offered a solo exhibition in 2019 at the Citadella, a Renaissance fortress on the island of Gozo. The venue have no exhibition budget. He is prepared to put some money into the project himself but will need to find assistance with transport costs, crating, air freight etc.Can you tell me what grants he might qualify for?
Cornelius
- 1-Jun-17 @ 2:41 PM
@rosie - congratulations on your selection but we don't provide the grants here, this site is to give peope information about grants.
Take a look at the British Council website
for more information.
GrantsExpert
- 5-Mar-15 @ 2:29 PM
I have been selected to take part in a Sculpture show in Venice. Please could I have the forms to apply for the costs of packing and transporting my work? I can collect them or they can be emailed perhaps? Thanks, Rosie Leventon.
Rosie
- 3-Mar-15 @ 9:50 AM
I am a student and also looking funding grants for my project called Crownless Maharaja Dalip Singh. He was the last Sikh ruler of the Sikh Raj, He was exiled to Britain at age 13 and was befriended and much admired by Queen Victoria, who is reported to have written of the Punjabi Maharaja: "Those eyes and those teeth are too beautiful".I would like take the exhibition of Crownless Raja in Punjab and as well here in UK with small documentary film about his life in May 2014.This project give awareness and inspire to others. Are there any grants available to which I am eligible for.
Teji
- 5-Nov-13 @ 1:21 PM