Healthy Heart Grants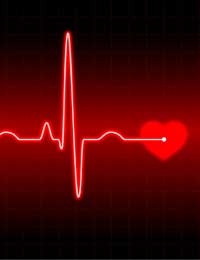 On average, 700 people each day have a heart attack in the UK. And 2.7 million people have to cope with heart disease.Heart Research UK (HRUK) is a charity founded in 1967 and based in Leeds. It has helped to fund many of the early heart transplants in this country. It has also assisted the development of angioplasty, heart valves and artificial heart pumps.
As part of its work, HRUK has a Healthy Heart grant programme. HRUK awards these grants to community projects that show people how to maintain a healthier heart.
Types of Project
To receive a grant, projects must be innovative and encourage heart health. They must also aim to stop or alleviate the dangers of heart disease in certain communities or groups.
HRUK has made awards for a scheme that allows visually impaired people to exercise on tandem bikes; a project that gives teenagers circus skills and thereby promotes an active lifestyle; and an education programme that teaches adults with learning difficulties how to improve the health of their hearts.
What the Grants Cover
Grants range from £1,000 to £10,000. Applicants can include a number of expenses in their request for this money.
A grant, for example, can cover the cost of relevant equipment for the project. The cost must not exceed half of the grant amount requested. It must also not be more than £2,000 in total.
Another eligible expense for a Healthy Heart grant is travel. Travel costs must be an unavoidable and necessary element of the project. Such costs can include attendance at conferences and meetings. The cost of staffing may be eligible if it applies directly to the project.
One area where an applicant cannot use an HRUK grant, however, is for certain capital costs. These include buying a building. The grant also doesn't cover costs for permanent fixtures of buildings, repairs or running costs.
Applicants
Applicants should be voluntary organisations, researchers or community groups. The voluntary organisations and community groups may have backing from central government or local authorities. But other bodies funded by central government or a local authority cannot apply.
When to Apply
There are two Healthy Heart grant rounds during each year. The first is in May, the second in November.
To receive a May grant, applicants must make their submissions in January or February. To receive a November grant, interested parties must apply in July or August.
HRUK is strict about the above timescales. It will not accept grant applications outside these periods.
Project Summary
Applications for grants must include a project summary. This must be no longer than two sides of A4 with a size 12 Arial font.
The summary should be an overview of the project. This must include a number of points. These are:
Details of the project's proposed healthy heart activities
The length of the project
How the applicant established the demand for the project
How the applicant intends to encourage the target group to take part
The number of people who will benefit from the project
The ways they will benefit
The methods the applicant will use to judge the project's success
The ways the applicant will spread the results of the project
Grant Payments
HRUK pays its grants quarterly in arrears. The charity only makes a payment if the successful applicant sends an appropriate invoice that includes details of expenditure.
You might also like...