Grants for Community Toilets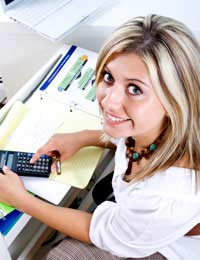 For many years, the number of public toilets in the UK has decreased. Government figures show that in 2000 there were 5,410 public toilets. By 2008, this number had fallen to 4,423. This is a reduction of 18.2%. Furthermore, a Communities and Local Government study reports that the facilities of many of the public toilets that remain open have deteriorated.
Who is Responsible?
The Public Health Act 1936 contains references to public toilets. Under the terms of the Act, local authorities are able to build and maintain such toilets. The Act does not, however, oblige local authorities to do so.
Public toilets are costly. A small block can cost around £170,000 to install depending on the area and the accessibility of water, electricity and sewage services. On top of this is an annual maintenance cost for cleaning and repairs.
Automatic toilet booths are also expensive. Each one can cost between £45,000 and £70,000 to buy and install. Annual maintenance can add another £15,000.
For local authorities, therefore, public toilets are a significant budgetary issue. And the figures show that since local authorities are not legally bound to supply toilets, they have been cutting back.
Concerns
The lack of public toilets has led to protests from many campaigning groups. The National Organisation of Residents' Associations has reported that a shortage of public toilets encourages people to foul the streets. The British Resorts and Destinations Association has stressed the need to provide high quality public toilets for tourists. Help the Aged has said that if there are no public toilets in an area, older people are less inclined to leave their homes.
Groups that work with mentally and physically disabled people make a similar point. They report that when there are no public toilets with disabled facilities in an area such as a town centre, disabled people are less likely to go there. This lack of suitable toilets has a number of serious effects. The disabled stay indoors and feel isolated; carers lack confidence about taking disabled people out and about; and local economies lose the money that the carers and disabled would spend.
Providing public toilets is therefore not just a matter of offering people the facilities for a basic human need. There are economic advantages to having public toilets in areas where people gather and go shopping.
Community Toilet Schemes
Many local authorities have taken note of the concerns about public toilets. On the whole, however, rather than build and maintain new toilets, they have adopted a different approach.
According to government sources, the London Borough of Richmond upon Thames pioneered this approach. Its name is the Community Toilet Scheme (CTS). Richmond's CTS is now the model many other local authorities follow.
Partnership working lies at the heart of the CTS. What this means is that local authorities encourage businesses to open their private toilets for public use.
The businesses referred to are mainly shops, restaurants and cafés in high street, or otherwise prominent, locations. Under the scheme, the public can enter the business premises and use the toilets without buying anything. For example, someone can enter a café and use the toilets without having to buy a cup of tea or coffee first.
Business premises that are part of the scheme display notices in their windows. These notices are usually in the form of stickers. The stickers have symbols that represent a man, woman, child or disabled person in a wheelchair depending on the facilities available. Beneath the symbols are the words "Community Toilet Scheme".
In Richmond, around 100 businesses have joined the scheme. The toilets remain open in line with the operating hours of the businesses. About 33% of the toilets are wheelchair accessible, and 25% have facilities for changing babies.
Grants
In return for providing toilets for public use, businesses in Richmond each receive a grant of £600 plus VAT. Richmond Council also provides public liability insurance.
Since its inception, the scheme has spread across the country. Cyngor Gwynedd Council, for example, pays a grant of £500 to any business that opens its toilets to public use. The London Borough of Waltham Forest, however, offers a grant of between £800 and £1,000 according to the size of the available toilets.
Interested businesses should in the first instance contact their local councils.
You might also like...
Obra Foundation is seeking for funding to construct Toilet Facilities for Basic Schools in Ghana. Donor and Philanthropists interested should contact.
OBRA
- 22-Nov-19 @ 12:36 AM
Turbary Woods Owl and Bird of Prey Sanctuary is open to the public and number 2 attraction in Lancashire but we desperately need a toilet for visitors.
Turbary Woods
- 6-Nov-19 @ 7:46 PM
Please,we are the TE IKI NGO, we are seeking funds for our communities toilets to avoids contamination of oudrinking water. If interesting, please let me know. Thanks Eritoa T Kookia
Erit
- 28-Jan-19 @ 2:54 AM
In South Africa children drown in pit latrine toilets in schools as well as homes, in rural areas, I would like to assist to build safer water less toilets. Kindly assist!
Zanie
- 8-Jul-18 @ 7:33 PM
Would you support the Toilets project in Uganda to enable improve the health condition of Ugandans?
Obama
- 15-Jul-17 @ 4:53 PM
@jane. Ask your local council first of all. Different areas have various grants available for this kind of provision. You may have to demonstrate that you can match fund or similar.
GrantsExpert
- 11-Mar-15 @ 12:57 PM
hello could you help me or have a grant,were i can put an disabled toilet in to my cafe yours thanfullyjane
jane
- 8-Mar-15 @ 3:07 PM
we need to be helped because ,we have tried to keep the environment clean by unblocking sewerage and drainage systems in order to avoid fatal diseases in uganda jinja town
MOORE
- 24-Aug-13 @ 2:39 PM
we goodsamaritan helpijng orphans,disabled,improve their sanitation through building toilets,and giving out safe water in dry areas like kalamoja and new south sudan,we need your help . yours david
did
- 20-Apr-13 @ 8:23 AM