Alzheimer's Research Grants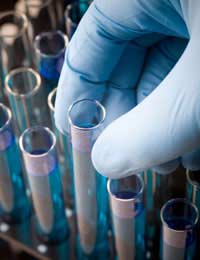 In England and Wales alone, 163,000 people each year fall victim to dementia. Alzheimer's Research UK is a charity with the goal of preventing, treating and curing this distressing disorder.
Over the past 20 years, the charity has supported 380 research projects. Its current commitments are worth £18.5 million, and cover a wide range of dementia-related topics.
Application Process
Applicants must submit grant requests using the Alzheimer's Research UK website. Once an applicant has registered, he or she can check the latest deadlines for grant requests, and gain access to application forms.
Eligibility details vary according to the type of grant. There are common features, however. The lead applicant, for instance, must work at a research institution in the UK. This institution would normally be a hospital department, a university or a body funded by the Research Council.
Companies cannot apply for grants as lead applicants but can still be part of a grant request. Lead applicants can refer to them as co-applicants.
All applications must follow certain criteria. They must involve research into the prevention, cure, causes, treatment and diagnosis of Alzheimer's disease and other dementias. The latter includes dementia with Lewy bodies, vascular dementia and frontotemporal dementia.
Alzheimer's Research UK does not give grants for research related to carers. The charity does give awards, however, for research into dementia's psychological and behavioural symptoms.
Grant Reviews
Alzheimer's Research UK operates an open competition process for grants. Applicants must stress the scientific merit of their grant requests. Any current dementia research within an applicant's institution is also relevant.
An expert scientific advisory board reviews all grant applications. On some occasions, Alzheimer's Research UK calls in other specialist scientists to assist with the selection process.
Grant Schemes
Alzheimer's Research UK administers many different grant schemes. Major project or programme grants are one of the most valuable of these. Under this scheme, the charity awards grants worth between £150,000 and £1 million. Applicants can apply for money to cover running costs, equipment and salaries for projects lasting two to five years.
Network cooperation grants are for any period up to two years. The grants are worth £5,000-£100,000. Applicants may submit ideas for projects that encourage collaboration and cooperation between at least two Alzheimer's Research UK Network Centres. Applications may also include co-applicants from the UK or abroad.
Applicants with ideas for small-scale innovative research or pilot studies into dementia can seek funding under the pilot project scheme. If the initial research or pilot is a success, the applicant can apply for further funding under the major project or programme scheme. Pilot project grants are up to £30,000, although extra money may be available for studies using expensive techniques. The grants apply for up to two years.
Dementia researchers looking for help with equipment costs can apply for an Alzheimer's Research UK equipment grant. Grants in this category range from £10,000 to £100,000. The charity will consider joint funding applications for particularly expensive scientific equipment.
Grants of up to £2,000 can help offset the costs of running a conference with a dementia theme. The lead applicant must have a UK base, but the venue and co-applicants may be international. The grants do not cover travel. The conference must encourage the spread of research and collaborative working.
Specific grants are available for research into early onset Alzheimer's. Interested applicants should make their grant requests through the network cooperation or major project or programme schemes.
Sometimes, a major project or programme uncovers new areas of research. To examine these successfully, applicants may require funding above the amount of the original grant. If so, Alzheimer's Research UK has extension grants of up to £100,000. These last for a maximum of a year.
Emergency grants are a similar scheme. Such grants are worth up to £30,000 for a year. The money covers unexpected funding gaps for the retention of staff or the completion of research experiments. Applicants must be members of the Alzheimer's Research UK Network.
Other Grants
Alzheimer's Research UK has six fellowship grant schemes and a PhD scholarship scheme. With the latter, PhD students receive an annual stipend, tuition fees and money to cover travel and research costs. Student supervisors must make the applications.
Fellowship grants are for general, clinical or travelling research. The grants usually include salaries, travel expenses and research costs. Specialist medical academics can apply.
Current Areas of Study
Alzheimer's Research UK awards grants for an array of research areas. Current research funded by the charity includes the investigation of links between cholesterol and Alzheimer's; the use of diabetes drugs to help dementia patients; and the development of a blood test to diagnose Alzheimer's disease.
You might also like...