Using the Recession Fund: A Case Study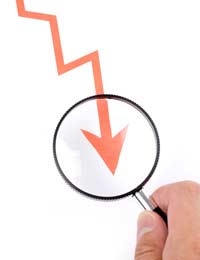 Jonathan Spark heads a charity that provides support and advice to disadvantaged families. The charity relies on voluntary contributions, however, the recession has led to a drop in revenue.
Rather than cut back, Jonathan has been determined to maintain and even improve the service his charity offers. He feels this is particularly important at a time when the number of families that need the charity's support is growing.
Ironic
"It's ironic that when third sector bodies such as voluntary organisations and charities face a recession, income may drop while demand increases. This puts us in a stressful position. Do we reduce the level of our service? Do we turn away existing and new clients who are seeking help? Or do we struggle on and risk the charity collapsing under the strain?
"To be fair to the government, it's increased its financial help to voluntary groups and charities from £5.5 billion to £11 billion in recent years. But in a recession, we need something extra.
Strategic Plan
"Rather than run cap in hand to the government, though, I and my colleagues came up with a strategic plan for our charity. We felt that we could achieve cost-savings and improve our efficiency. To do this, we needed to change our management structure and merge with a similar charitable body.
"We had this idea at the end of last year. I realised, however, that we couldn't just make changes to our management structure without guidance from skilled consultants.
"I also knew that a merger would open up all sorts of administrative problems. After all, our priority is providing a service to people struggling to survive, not spending time on internal matters.
"Frankly, I was at a loss how to proceed. We'd already spoken to another charity about a merger, and it responded positively. But it was in the same difficulties as us.
The Fund
"It was then that the government announced its so-called 'recession fund' for third sector organisations like ours. The fund's official name is Real Help For Communities: Volunteers, Charities and Social Enterprises. It consists of £42.5 million aimed at helping volunteers, charities and social enterprises cope during the economic downturn.
"£10 million is for the volunteer brokerage scheme. This scheme helps unemployed people learn new skills through volunteering.
"£15.5 million is in the form of grants for those small and medium-sized organisations that work in areas where the recession is increasing deprivation.
"£0.5 million is an investment in provision to train social entrepreneurs.
"The remaining £16.5 million of the recession fund is what caught my attention, though. It aims to help with the cost of making a charity like mine more efficient through mergers and partnership working. It goes under the name, Real Help for Communities: Modernisation Fund.
"When I came across the fund, I contacted the head of the charity that was interested in the merger. We had a meeting and discussed the financial implications of us working together, the likely timetable, and what we needed. We then sought advice and a quote from a management consultancy firm."
A Positive Step
"The upshot is that my charity, the charity we hope to merge with, and the consultancy firm are putting together a bid for money from the Real Help for Communities: Modernisation Fund. The money, if we get it, will not be available until the summer. In the meantime, we'll manage as best we can. Nonetheless, I feel we've taken a positive step forward and suggest that third sector organisations see what the recession fund can do for them."
You might also like...