Applying for a Major Events Grant: A Case Study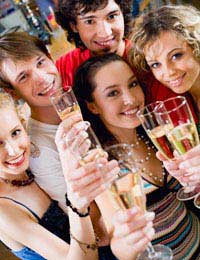 Brian Hannan is a member of a group that represents small businesses in a rural part of the country. At a meeting of this group, Brian proposed that a themed summer event would attract tourists to the area and boost the local economy. The problem, however, was funding.
Major Events
"When I first came up with the idea, all the local small businesspeople were in favour. They knew, as I did, that a themed event could attract a lot of interest. It could also generate a great deal of income for an area. There were plenty of examples of this happening around the UK.
"As a group, we didn't have a problem coming up with an idea for an event or a location. These were matters on which we soon agreed.
"Our concerns lay with funding. We all wanted to do our bit and were prepared to invest some money. We hoped the event would lead to reasonable financial rewards.
"But we'd still need a sizeable financial contribution. After all, we knew our event had to look professional if it were to succeed and become an annual occurrence."
Funding Programme
"One of the members of our group was a local councillor. She mentioned that the council was involved with a regional Major Events Funding Programme. The group therefore agreed that I'd check this out.
"I looked through the council's services directory and found an Events Strategy Coordinator. I gave this person a ring, and within the week received an information pack."
Purpose
"The pack was invaluable. It explained that there was indeed a Major Events Funding Programme in my area. The purpose of the programme was to provide grant money for new themed events. These had to have the potential to achieve national or even international status.
"The other purpose of the fund was to encourage others to invest in new events. In other words, the Programme wanted business sponsors. My business colleagues were already willing to do this. We therefore began talking to major companies with links to the area.
Eligibility and Evaluation
"The fund had two sets of criteria: eligibility and evaluation. Among the first set were some basic facts and figures. For instance, we had to make an application for funding at least six months before the event; we had to sign a funding agreement; and we could apply for up to £50,000.
"The evaluation criteria were things that I and my business colleagues had to supply. For example, we had to say how the event would add value to the area by attracting visitors and generating income. We also had to explain not just the benefits of the event to local communities but the extent of residents' involvement.
"Other evaluation criteria included the event's aims and objectives; its title and duration; and how we would comply with health and safety requirements.
"Frankly, there was a lot of work involved. But because we were businesspeople, we felt we could organise matters and answer the application's questions."
The Event
"We successfully obtained our grant from the Major Events Funding Programme. We also managed to bring in some useful sponsorship from national and international companies.
"Hopefully, the many thousands of visitors who attended the event enjoyed themselves. We certainly intend to run it again, and have already had confirmation of funding for the next two years."
You might also like...
Our local British Legion social club was built by locals 50 years ago. It's badly in need of repair, especially the roof, which has been quoted at £12,000. Is anyone aware of any funding we can apply for.
Mimpsy
- 19-Jan-16 @ 11:24 PM