Merchant Navy Welfare Board Grants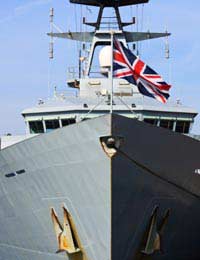 The Merchant Navy Welfare Board (MNWB) began life in 1948. Since then it has worked on behalf of merchant seafarers to give them, and their dependants, the best possible welfare services.
One of the main areas of work for the Merchant Navy Welfare Board is to assess merchant seafarers' welfare needs. It also seeks to harmonise the work of the charities and societies that offer welfare services.
There are more than 40 constituent member charities that belong to MNWB. Among these are the Mission to Seafarers; the Marine Society; the Chamber of Shipping; the International Committee on Seafarers' Welfare; the Sailors' Families' Society; the Shipwrecked Fishermen & Mariners' Royal Benevolent Society; and Trinity House. MNWB also runs port welfare committees across the country.
MNWB Grants
MNWB awards grants for projects that support the work of its member charities. Only constituent voluntary societies can apply. MNWB does not give grants to individuals.
Application Deadline
For any given year, MNWB must receive all grant applications before 1 September. It's possible, however, to apply for an emergency grant at any time.
MNWB has a specific grant application form. Applicants can download this from the MNWB website. They can also complete it on a computer, and email it back. There's no need to sign the form.
Applicants must send their accounts and their latest annual reports with the application form. If the requested grant is greater than £25,000, applicants must also attach a five-year business plan.
Some work that a grant may fund will attract a VAT charge. Applicants must say on the form whether they can reclaim this. They must also state their capital reserves policy.
Grant Conditions
The Merchant Navy Welfare Board imposes a series of conditions as part of its grants scheme.
The first is that a successful applicant must use the grant for the project outlined on the claim form. An applicant must not employ a grant for any other purpose.
The second is that an applicant must spend the grant money on the specific items on the form.
Finally, if the cost of a project is more than the amount stated on the claim form, MNWB will not meet the difference.
Obligations
Applicants must also meet certain obligations.
They must maintain accounts for the project and copy these to MNWB. They must, on request, display stickers and signs that show MNWB's involvement. And they must provide any data that helps MNWB evaluate the project.
They must also monitor the project, and give MNWB a final report.
Awarded Grants
The amount of money available for grants from the Merchant Navy Welfare Board varies from year to year. The total for any 12 month period is likely to be around half a million pounds.
Many of the grants go towards building and refurbishment projects. The Grimsby Sailors & Fishing Charity, for example, received £60,000 for new bathrooms in its almshouses. The Fishermen's Mission used a grant of £59,000 for improving its properties at Brixham, Lerwick, Fraserburgh, Newlyn and Troon. And the Centres for Seafarers spent a grant of £22,000 on a portable building.
Other types of grant include £65,000 to the Maritime Charities Funding Group for the replacement of vehicles. MNWB also gave £5,000 to Erskine Hospital for equipment.
Grants Expert is sponsored by Purely Energy, who have funded a lot of our content. If you are looking for a low cost business energy supplier, take a look at their website.
You might also like...