Construction Industry Grants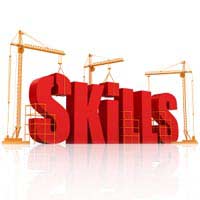 The Construction Industry Training Board (CITB) is the organisation that coordinates training in the UK for construction industry workers.
As part of this training, CITB runs a grants scheme. This scheme has grown from discussions within the construction industry on promoting and supporting training and qualifications.
Meeting Needs
CITB has designed the grants scheme to meet certain requirements. The first is to boost the productivity and performance of employers. The second is to reinforce the concept of life-long learning. The final requirement is to encourage and underpin construction industry careers.
Support
The grants scheme has the support of 14 construction industry federations. Among these are the UK Contractors' Group, the Scottish Building Federation, the National Association of Shopfitters, the National Federation of Demolition Contractors, and the British Woodworking Federation.
Money for the grants comes from a yearly levy. The CITB gathers this from employers involved with the construction industry.
Who Can Claim
All employers registered with CITB can request a grant towards the costs of training and development. Employers do not need to pay the levy before they make a claim.
Broadly speaking, it's the smaller firms in the construction industry that apply for grants. In the absence of such grants, many companies would not have trained employees.
Firms can put in a request for a grant that covers the training of all employees. These include sub-contracting labourers.
Claim Forms
CITB provides a number of documents that clarify the claims process. But essentially there are three claim forms.
The first of these is for claiming a number of different grants. These are: professional and technical achievement and attendance grants, Site Safety Plus grants, CPCS Technical Test grants, Vocational Qualification grants and apprenticeship framework achievement grants.
The second claim form relates to work experience in the construction industry. It applies to students and graduates.
The final form is for training that's away from the job. Such training should be for a short period.
Sound Training
Before making a claim for a grant with CITB, employers should bear in mind the sound training principles. CITB suggests that firms apply the principles according to the size and nature of their work.
One of the main principles states that career development and training of employees is the responsibility of senior managers. Furthermore, managers should promote such development and training as a matter of course.
Another central principle is that managers should assess the needs of a job and match these to individual workers. Managers can then identify any training that workers need.
Other Principles
Other principles concern the acquisition, monitoring and evaluation of workers' skills.
A firm should have a development and training scheme, for instance, which allows workers to obtain appropriate knowledge and skills. A firm should review training and development regularly, make a record of it, and take any remedial action. And a firm should have up to date development and training policies.
Finally, all construction industry development and training should ideally end with a National Vocational Qualification, a Scottish Vocational Qualification or a suitable credit.
If employers abide by these principles, CITB can ensure that its grant scheme leads to practical and positive results.
You might also like...
0737611577 could anyone help me out I want to get my adt ticket is there any help I could get as I am on benefits I have cscs card traffic marshall banksmanand cat gen but have Jon offer if get my adt ticket need some help our grant our loan scheme??? Please call me if can help
I am looking for any help to gain my adt dump ticket I have my cscs cardand I am unemployed on bennerfits and just want to know if I can get any help in getting this ticket ??
Hi there been working on building sites for years now am doing untilty work for city fibre self employed aye looking to try get a grant so can do my mini digger course wondering anyway use could help me thanks Jamie
Forry
- 25-May-21 @ 6:39 PM
Hi I've worked with the building industry all my life and now I'm on universal Credit so was hope to see if I could get a Grant to help me with the cost of putting in to passEducator Dumper Test so I can get my Tickets to use on Sites or for other Building Machines Vehicle Test . As I said I can drive these but was self tought with working on Sites.any information would be most helpful. Thanks Paul.
PaulC
- 19-May-21 @ 11:04 PM
Hi I've worked with the building industry all my life and now I'm on universal Credit so was hope to see if I could get a Grant to help me with the cost of putting in to pass my JCB or other Building Machines Vehicle Test any information would be most helpful. Thanks Paul.
PaulC
- 19-May-21 @ 6:13 PM
Hey everyone. I found myself in a tricky position due to covid 19 and my private business too so i'm now doing a painting occupations NVQ and getting a cscs card so i can go on site.I went to Kortas Training (google them) where you can pay in installments.Very professional and helpful Id highly recommend it, thanks to them I will have more work opportunities once i've completed the course (which you can do at your own pace). Good luck !
Hi i am just about to take my 360 training it is booked and having to pay witha credit card like most people i have had a really hard year this year with having to stay home and school my son so not able to go out to work as a self employed handy man i was just wondering if i could get a grant or any help paying for it ? thanks Andy c
andyc
- 24-Mar-21 @ 12:19 PM
Hi I am currently looking to obtain my 360 10T And above digger tickets, is there any help in funding this. Looking to move to the HS2 project
Chunky
- 12-Mar-21 @ 2:02 AM
Hi I am360 digger ticket.But I lost job andmy bulding work
Goldy
- 25-Feb-21 @ 5:07 PM
Is there a grants for people on universal credit to obtain digger and dumper tickets
am currently unemployed,is there any chance grant to help pay for cpcs telescopic handler certificate I'm in universal credit at moment and is there any courses nr me ir close to north London ThanksAndy
Dino
- 19-Dec-20 @ 10:38 AM
Hi I have recently lost my business due to Covid-19 and now want to get my 360 ticket is there any chance of some funding that I can apply for. Thank-you!!
tarponx1
- 30-Nov-20 @ 10:43 AM
Hi wondered if I can get any help towards my telehandlers license I have been in construction for 7 years now and am currently on a job where iam labouring threw an agency but they need a telehandler as well I want mine but can't get the funds so I have a job there waiting for me but obviously need this ticket many thanks terry
Terry
- 2-Nov-20 @ 1:01 PM
Looking for help with my excavator ticket
Mike
- 13-Oct-20 @ 5:21 PM
Looking for help to get my CPCS 360 excavator ticket
Mikez
- 13-Oct-20 @ 5:20 PM
I've been in construction since I have been 15 I'm now 28 and only hold a labour's card I've done most things in construction steel fixing scaffolding flat roofing ganger for laboures the list gos on but I can't seem to find anyone to help me achieve more I'm not fused what I do but having two kids and bills I can't seem to find the money to better my self is their any form of help
Sindle
- 27-Sep-20 @ 8:09 PM
Hi I would like to know is there any funding available for me to do my machine ticket I currently working in the construction industry for an agency and I would like to guain more skills
Smallie
- 23-Sep-20 @ 11:17 AM
Hi my red cpcs card has ran out off date is there anyway I can get help to obtain my blue card?
Az
- 22-Sep-20 @ 11:09 AM
Hi , I am currently unemployed,is there a grant to help pay for retraining,On a above 10 ton 360 certificate and is there any courses nr me or one you can pay with monthly instalments. Thanks Andy
Andykj
- 15-Sep-20 @ 6:42 PM
Hi I have an Intermediate Construction award and is no longer recognised so I wandered if there was a grant to help me get my NVQ L3 For my cscs card so I can go back on site. Kind regards
Del Boy
- 3-Sep-20 @ 8:12 PM
I have experience with a 360 excavator but changed profession 19 years ago I'm currently out of work and looking to get my licence for over 10 tonne excavator is there any funding or grants available please advise thanks
GINGE
- 26-Aug-20 @ 6:37 PM
Hello I need funding for a dumper ticket so I can get employment with a company I am currently unemployed
Matt
- 14-Aug-20 @ 1:42 PM
Hi , I am currently unemployed,is there a grant to help pay for retraining,I did have a 360 certificate and rough terrain forklift , these ran out a long time ago , is there any courses nr me which you can pay with monthly instalments. Thanks Daz
Daz
- 10-Aug-20 @ 7:03 AM
Hi Looking to take an cpcs telehandler or skid Training course. But currently on universal credit, what are my Options
Carlos
- 1-Jul-20 @ 4:46 PM
I am a labourer and want to get telescopic handler tickets is there any funding that could help me achieve my goal
Raf
- 24-Jun-20 @ 9:58 AM
can I get funding for 360 slew up grade on might tick
cilla
- 11-Jun-20 @ 10:46 AM
I would like to know if it's possible to get funding for my 360 excavator ticket.
8918dan
- 10-Jun-20 @ 10:06 AM
How do I go on for getting a digger license I am out of work at the moment kind t
Hi is there any helpI can get to help pay for a dumper license have experience in driving them.
Drew
- 31-May-20 @ 7:19 PM
Hello, looking for some info on how to get funding for a nvq2 bricklaying course with CITP Aldermaston. Hope to get a reply.
Bricky1
- 24-Feb-20 @ 7:26 PM