Empty Property Grants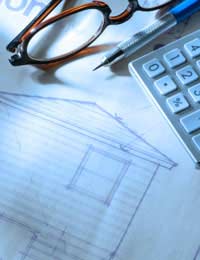 There are over a million empty properties in the UK and through simply renovating them, the housing shortage issue could be significantly reduced. However, for many it is very difficult to find such properties, unless you simply happen to pass one, but once you do then there is help at hand to aid the renovation project.
If you do happen to stumble across one and are interested in renovating it, then the first thing you should do is contact the Land Registry. This will allow you to find out who the owner of the property is. It is sometimes the case that empty properties are part of a planning application, which you should also find out by contacting your local council.
Although, just because you may have found an empty property, doesn't necessarily mean you can buy it. Even if the owner is willing to sell, you may come up against the council who often offer properties that are in deprived areas to those that are residents, or have a business in the area. In these cases, the potential owner would have to sign an agreement stating that they would stay in the area for a specified period.
This may seem like a bit of a hassle, but in return the council offer grants to help with the renovation costs.Renovation grants were introduced to provide financial assistance towards substantial repairs or improvements that need to be made to a property to make it fit for human habitation.
Homeowners, landlords and, in some cases, tenants, have access to a renovation grant, but they do come with very strict guidelines.
Granting Eligibility
These grants are provided at the discretion of your local authority and are means-tested. This basically means that the amount you will receive is dependent on your income, so the more you earn the less the grant will be.
There is, however, a maximum amount that can be awarded and this is £20,000 for owner-occupiers and tenants and between £10,000 and £15,000 per unit for landlords, although, this is dependent on the landlords overall plan of letting of the property.
To be eligible for the grant, the property itself must have been built more than 10 years ago, can't be a second or holiday home and, in the case of owner-occupier applications, it has to have been unoccupied by you for at least three years before you make the initial grant request.
There are also some conditions to the grants being offered which have to be adhered to for 10 years by owner-occupiers and five years for landlords.If the conditions are breached at any point during this time then the grant must be repaid to the council that awarded it. This also applies if the property is sold within the condition period.
Work in Progress
Renovations that qualify for a grant are, basically, those that are needed to improve the property up to the Decent Homes standard.This can include improvements such as damp proofing, re-roofing, the replacement of windows and doors or improving insulation and heating.
When you apply to your local authority for a renovation grant, you will need to provide them with some additional details. These include, two itemised estimates for the work that you wish to carry out, plans and specs if they are necessary and a deed of agreement document. This information will then be supported by an application form that you can get directly from your local authority.
If you need any form of consent, whether it be planning permission, building regulation approval or listed building consent, then you must have approval from the relevant bodies before making an application for the renovation grant.The main thing that you must remember is that the renovation grant will not be awarded for any work that has already been started on a property, so make this your first stop!
Help For Landlords
If you own a property and it has been empty for more than one year, you have the option of being able to let it to council-nominated tenants on a long term lease - usually between five and ten years. If you do this, you could be eligible for an Empty Property grant.
This form of funding covers 50 per cent of the cost of renovation work, including any heating or insulation work.The grant can also be used for properties that are in a substantial state of disrepair or to convert a property from being a single household to a multi household.
You might also like...
My flat needs new timber joists. 2 bed flat in London. I do not have the money for this since Timber prices escalated recently. I am a home owner, flat is empty but was previously rented to Housing Association to house homeless individuals.
tim.
- 23-Sep-21 @ 3:02 PM
I have plans to open the proposed community hub HAC, Hull Active Community, which would offer space to people and projects for the setting up and running of activities and events open to all ages and abilities, but as this and a grant from from the DWP, suggested by them, to get HAC off the ground as a Social Enterprise, that I was working towards gaining, had been put on hold due to Covid 19, I am now trying to raise funding to open up a community selling centre, within my local area, which will sell locally produced and second hand goods for local buisnesses and people, which will be sold on a "Sale & Return" basis, with a small percentage of the proceeds being paid to the centre, so it could be put towards the planned hubs future costs and as the centre will also sell donated goods, with all the proceeds covering part of the centre's running costs and the centre will also offer free goods from donations, such as books, clothing, food, toys etc., but that will depend on the donors requirements and there will be roles for volunteers and work placements and as I have come across a suitable commercial property in my local area, I need to raise the finance to either cover the rental cost of £16,500 pa over a set 2 or 3 year lease or the purchase cost of £175,000 and so I am searching for the funding to cover either cost and if I am lucky enough to gain the funding to rent or buy the property, I will be looking for help with the property's renovation costs or advice on what could be done to the property, so I am wondering if anyone knows of any funding or sponsors that I could apply for or if anyone knows anyone who'd be willing to consider offering their services to renovate the property or state what could be done. I have had interest from local people and online businesses wanting to sell from within the centre and I have already teamed up with an existing creative project, which has offered to run activities within the hub. And if anyone know of any funding or sponsors or support, please can they let me know asap. Thanks for reading my message..
I don't have one
- 2-May-21 @ 12:31 PM
Hi, we started to renovate our home and moved in to a rental property. My husband is a builder But unfortunately we had a difficult turn where he had a stroke and now I am the only earner and we have fallen in to financial difficulties and we have a little girl. We are now paying rent tax as well as the mortgage and empty property tax on our home. All the money I get seems to be going on the bills and we just about manage. Can I get any help to bring my property so we can move back in and save over £800 a month.
foxy
- 24-Apr-21 @ 11:38 AM
Can we apply for a grant for our flat it needs total renovating and unoccupied for more than 3 years
Kaka
- 25-Feb-21 @ 12:52 PM
I live a house full of damp and after the damp I can't afford to renovate my house , I owe lot already and I have allergies issues which renovating it will make it a home for me . I will be glad if you can help me
Jenny
- 9-Feb-21 @ 9:07 AM
It seems no one gets answers hear, disheartening. I want to but. Former Church and live in it but can't seem to get any help. So it looks like a developer willove in a make flats instead, sods law.
suesh
- 8-Feb-21 @ 3:15 PM
Hi we have bought to house and is need in renovation.can i apply for grant
Sweeba
- 2-Feb-21 @ 4:23 PM
We bought an old hse, that needs doing up,we couldn't afford a turn key, it is our first home are we entitled to some help
Dots
- 23-Jan-21 @ 7:20 PM
Grants to purchase and renovate. ?????? What exactly are YOU offering butch
Greedygoblin
- 10-Jan-21 @ 6:27 PM
We found an empty property last year and brought it. We are renovating it. Upgrading the heating system currently there isn't one. Complete bathroom, complete kitchen completly gutted.. Needs new windows etc Are we entitled to any help.
Giz
- 7-Jan-21 @ 10:16 PM
Hi, I am a builder and my companyhas been badly effected by coronavirus and am looking to hopefully get in this industry if there is any help or advice you can give me it would be much appreciated
Lucky
- 3-Jan-21 @ 3:09 PM
I have 3 grown up kids still living at home 29 21 15 They all have a bedroom and I've got spine and disc trouble would I be eligiblefor a grant to make a bedroom for myself on the side of my home which I could walk out from my front room in to .dont no where to start I'm a council tenant 30 years in the same house. Thanks
Tash
- 25-Nov-20 @ 4:35 AM
hi is there any company who will help me claim property grants for empty house i am renovating thanks
richallen
- 23-Nov-20 @ 8:41 PM
I have a empty 4 bedroom property please can you tell me if I'm eligible for a grant. The property need gas central heating currently storage heaters that is not working. The roof need repairing and water pipe leaking
Hope
- 3-Nov-20 @ 7:30 AM
I just move into new property. There are any funding or grants to make renovation (walls and floor) in flat and bring flat to living standards? Thank you
Katerina
- 11-Oct-20 @ 9:46 AM
Just moved into new place just looking for any funds to renevate the place as nothi g here
Jordan
- 9-Oct-20 @ 10:39 PM
Hi I own 3 flats at /34 Mayer street/Hanley Stoke on Trent /St1 2jd they have been empty for about six years need grant to renovate and re:let
Sunny
- 7-Oct-20 @ 2:19 PM
Looking for advice on funding for an empty property charity organisation thanks
Bel Spencer
- 27-Aug-20 @ 12:43 PM
I am looking for funding to buy and renovate a shop unit, for community use and I am wondering if there's a grant for this.
butch
- 12-Jun-20 @ 3:14 PM
Hiya of been reading about this and would like to know more into this as I know ov a few abandoned house and would love to get in this positions and hopefully put something back into the community please could someone contact me thanks
Dannyboy
- 16-Apr-20 @ 6:35 PM
After 34 years in the Army I bought a house 2 years ago which we live in and are still renovating. Planning has been granted for change of use comerical to residential. We have carried out all work required by planning which has included sprinklers and external insulation at great expense. We have now been advised the slate roof needs replacing, is there any help available for doing this. I have a daughter living with me on ESA.
Dai
- 13-Feb-20 @ 2:47 PM
There is a property that I would be interested in buying as a first time buyer, however this property would need a substantial amount of work done to make it livable..I would not have the funds for these actions to be carried out as my money would be used as a deposit..would I possibly be eligible for a grant of some sort?thanks
Llew
- 2-Jan-20 @ 1:17 PM
I found a property while I was on a walk which looks abandoned, completely overgrown and falling apart. I want to go to the council and enquire about it, however I am only young and don't have any funds whatsoever to buy the property. Also, because I am so young (18), I feel like if I was to ask for a load or funding for this project, I wouldn't be taken seriously. I have always wanted to find my own project property to restore, and I have fallen in love with this one and would really hate to see this go to somebody else. I have so many ideas of how to restore it to its former glory. Does anybody have any suggestions on how I can go about trying to rescue this property?
river
- 19-Jul-19 @ 2:58 PM
My mum Passed away nearly 2 years ago, as an only child that then meant I inherited her house. It us in a state of disrepair. Are there any grants available to bring the house up to living standards.
Joesy21
- 16-Apr-19 @ 1:43 PM
My partner has just inherited his fathers house it is currently a 2 bedroom which has substandard bathroom and kitchen and small unusable extension.we wish to move into the property but it is unsuitable as we have 2 children one disabled, in order to move in the property the current extension downstairs is very small this would need to be extended outwards width wise and upwards to add another bedroom, we currently live in a housing association house and would like some information on how we could have help to move into this property, we are based in Rhondda Cynon Taff council if you could email me I would be extremely grateful thank you
Cath
- 11-Apr-19 @ 1:46 PM
One of my friends was applying for the grant but was then told that they weren't eligible due to the amount of money they had so much capital can you have and still qualify for the grant?
Alice
- 22-Mar-19 @ 4:40 PM
i have a flat for more than 3 years now needs alot of work electrical and plumbing some builders quote me around £10,000 worth of work. cannot afford, local council wrote to me to say the council tax will go up to 200% this april,is there any types of grants to help me please
russ
- 23-Jan-19 @ 10:56 AM
House is emptey for a more then 2 years run down my proprety
N/a
- 27-Sep-18 @ 9:52 AM
Hey, I'm looking to find out information about grants! Thansk
P M
- 19-Sep-18 @ 5:53 PM
I was wondering my father needs his roof replaced he 78years old and has alzimers would he be able to get a grant to help him
Shaws
- 7-Sep-18 @ 6:18 PM