About Our Site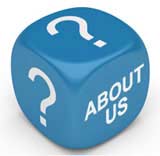 GrantsExpert was formed to offer a unique reference point on how to find a grant or funding for home, family or hobby.
People are full of ideas that cover every subject imaginable. Few of these ideas, however, become reality.
The reasons are various, but one of the most common is lack of money. A lot of ideas, no matter how good or beneficial they are, need funding to put them into practice. Unless such money is available, the best of projects can soon founder.
The GrantsExpert website helps to improve this situation. By providing more an abundance of articles about UK grants and funding schemes, it gives everyone a chance to obtain the financial support required needed for a proposal.
The site discusses basic matters such as what a grant is, and moves on to include the details of specific funding awards and where to find them. To help you further, we have also broken the site down into categories that address the most popular grant subjects: the arts, business, education, environment, family, home, property, and sport. In addition, there's a general section with information on topics such as financial help from local councils and the National Lottery.
Take a look now at the categories and titles. Perhaps you can obtain the funding your idea needs.

Related Articles in the 'Site Information' Category...