Funding for Home Improvements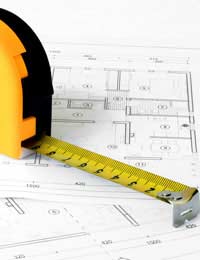 Improving your home can be very costly, but if it is necessary in order to make it habitable then you may be eligible for funding.This type of funding can come in a number of different forms, such as low cost loans, grants and equity release.Your local authority has the discretion to award funding to householders to carry out essential repairs or adaptations.
Something Old, Something New
Renovation grants were introduced to provide financial assistance towards substantial repairs or improvements that need to be made to a property to make it fit for human habitation.These grants are provided at the discretion of your local authority and are means-tested. This basically means that the amount you will receive is dependent on your income, so the more you earn the less the grant will be.
There is, however, a maximum amount that can be awarded and this is £20,000 for owner-occupiers and tenants and between £10,000 and £15,000 per unit for landlords, although, this is dependent on the landlords overall plan of letting of the property.
To be eligible for the grant, the property itself must have been built more than 10 years ago, can't be a second or holiday home and, in the case of owner-occupier applications, it has to have been occupied by you for at least three years before you make the initial grant request.
There are also some conditions to the grants being offered which have to be adhered to for 10 years by owner-occupiers and five years for landlords.If the conditions are breached at any point during this time then the grant must be repaid to the council that awarded it. This also applies if the property is sold within the condition period.
Approving Improvements
Disabled Facilities Grants are available from local councils to help pay for necessary adaptations to your home.You can apply for a Disabled Facilities grant if yourself, or someone else living in your home, is disabled, one of you either owns or is a tenant of, the property and you can certify that you, or the person who you are applying for, will occupy the property for five years.
If you are a landlord and have a disabled tenant, you can also apply for the grant to adapt the property for their use.These grants are provided by your local council and can be used to adapt your property in order to give the disabled resident freedom of movement in and around the home. This could include work such as the widening of doors, installing ramps, installing a stair lift or providing a downstairs bathroom. There is also the option to use the grant to improve facilities in the home, such as the heating system or lighting controls.
Like many other grants offered by local councils, the Disabled Facilities Grant is means-tested – based on an assessment of your financial situation. Basically, the council will look at your weekly income and essential outgoings, such as rent or mortgage payments and personal expenditure, to determine what level of the grant you will need. They also take into account your savings, which if above a certain level can have an impact on the amount you will receive.
However, if you are applying because you have a disabled child under the age of 19, then there is no need for means-testing and you will receive the full amount. If you are married, or have a partner, the council will assess your combined income, but the first £6,000 of any savings you might have is ignored.
You might also like...
I need my driveway repaired and window frames inside and interior doors.
Maryjane
- 15-Jul-20 @ 10:30 PM
we are on low in comesinceFebruary 2020 since my husband had a heart attack our bedroom ceiling has had a crack in it and we was going to get it fixed late this year once wehad saved some money but because he can't go back to work as a taxi driver and was to go back to hospital in April but because of covid 19 his appointment is in July but our ceiling has fell so could you please help
Jade
- 15-May-20 @ 1:32 AM
Sorry forgot to mention I have heart failure and arthritis also depression my husband had heart attack in September I am nearly 59 my husband is 49 and we are both in poor health thank you
Vonny
- 12-May-20 @ 11:27 AM
Hi I own my own home with my husband and son who is still at school, I have a problem trying to get money together I only work part time but now furlough my husband works full time but pays £560 a month mortgage so he can't afford to save anything ,I need the house repointing as it's all falling apart and also need windows replacing just the glass not the full units in all rooms except the kitchen, also my front window is dropping down so there is a gap at the top letting draft in , please can anyone help as I just haven't got the funds to do the repairs ,thank youfrom Yvonne
Vonny
- 12-May-20 @ 11:23 AM
I am struggling to pay bills due to corona outbreak. Help required. I have parents to look after, whom have illnessses. Kind regards
Al babz
- 28-Apr-20 @ 2:18 PM
Hello, I suffer from severe COPD and have been told I need a lung transplant. I am oxygen dependant. I live on my own, single and have no immediate family to help. My flat is in dire need of decorating, from top to toe. I only have bare floorboards and would like some carpet/flooring laid. I've lived here for over 22 years and have managed to paint etc in the past. Unfortunately now I am just unable physically to do it. I also don't have the funds to pay a tradesman.I wonder if you could give me some advice to where I can get some help. Many thanks Rebecca
Bee
- 21-Dec-19 @ 4:36 PM
Hi I am not sure where to apply for some help. I have a number of disabilities that affect my daily life. I am looking for someone to help me decorate a couple of rooms in my house. I tried to do this myself but I have ended up injuring myself. I would be so grateful for some assistance. Any advice welcome ??
Booka
- 3-Oct-19 @ 8:11 AM
Could anyone help my dads disabled and is having work done to house ,however I'm being left the house when he passes away ,can the council stop me moving in before I've paid grant back as one is over 30 years and hes 83 now
Kerry
- 6-Sep-19 @ 11:42 AM
Hi I am A 42 year old woman : me and my 7 year old daughter have just moved into our forever home after 3 years homeless temporary accommodation. We need carpets desperately has anybody any info on grants,our council got us white goods and beds and the housing association helped with a settee
could anybody help I am a 44yr old man I live in a 1 bedroom council flat. I suffer with mental health issues anxiety and depression, I have suicidal tendencies and self harm, I also have sleep apnia. I am disabled and can not stand on my leg for long due to an ankle fussion which i still suffer severe pain from.I am looking for help and information I was hoping that there may be a society somewhere that can help people in my position with painting and decorating round the home as I am not capable of doing it myself.I have enquired with companies but averaging at £140-£160 a day its far to expensive for me since I am only on benfits. I need the skirtings doors and radiators glossing can anybody adise me.
gaz
- 12-Jun-19 @ 7:01 PM
could anybody help I am a 44yr old man I live in a 1 bedroom council flat. I suffer with mental health issues anxiety and depression, I have suicidal tendencies and self harm, I also have sleep apnia. I am disabled and can not stand on my leg for long due to an ankle fussion which i still suffer severe pain from.I am looking for help and information I was hoping that there may be a society somewhere that can help people in my position with painting and decorating round the home as I am not capable of doing it myself.I have enquired with companies but averaging at £140-£160 a day its far to expensive for me since I am only on benfits. I need the skirtings doors and radiators glossing can anybody advise me.
gaz
- 12-Jun-19 @ 6:48 PM
I am looking for help to get my 2 bedrooms decorated, I have a number of health issues including fibromyalga, IBS, depression and anxiety, my daughter is my carer, my benefits got reduced recently and I'm struggling to make ends meet, before my benefits got cut I was planning to get my 2 bedrooms papered, painted, new carpets, I have lived in my flat for 18 years, the wallpaper in my bedroom is coming off the walls behind my bed and the carpet is thread bear, I can take pictures as proof. My daughters dad passed away suddenly last year and I thought getting her bedroom decorated would lift her mood, ana a TV on her wall. IF at all possible for some help we would be over the moon.
Tracy Harkness
- 15-May-19 @ 7:37 PM
I am asking on behalf of my mother and father, what sort of help can they get for roof repairs and home repairs, they are both on p.i.p so they have a low income. The work needed is very much needed as leaks are coming through the roof in the house at certain parts. Thank you.
Graeme19
- 8-May-19 @ 8:15 AM
Hi I'm on p I p through illness where can I get help for small repairs to my house please
Adrienne
- 27-Apr-19 @ 2:17 PM
Hi, me and my partner own our own home I've just had my 2nd hip reconstruction, I also suffer with low back problems and problems with my other hip. I can no longer get in and out of the bath so am not able to wash, are we able to get help refurbishing the bathroom.
Tasha
- 23-Apr-19 @ 3:04 PM
Congratulations on your "Funding For Home Improvements" inspirational thanks for sharing. I Morine Barnes live alone my daughter Myola Edwards is to move home after her exams 2019 and my son Rommel Edwards as moved into a support home. I Morine Barnes now live alone and must decorate my 3 bedroom house to Midland Heart Ltd Tenancy Agreement. I pay my bill planner up budget benefits off work sick with Chronic Depression ends do not meet with a job. Can you help me to get a grant to decorate. Thanking you in advance. Morine Barnes 59. Donald 61, Myola 39 & Rommel Edwards 37. Graham 90.
Molly
- 16-Apr-19 @ 8:46 AM
Hi there I'm on benefits and am living in my 1930 mid terraced which needs renovating from top to bottom is there any help I've heard of grants are they still available Sincerely mo
I own my own home have taken equity 'releasefor making my home safe , I .ca not release any moreI need to update my kitchen with new safe to use appliancesraised ovenext cuboarrdI can reach or accesssafe non slip flooring and white goods replacing also back door replacement ,who can help me ,disabled high ratefor life lung condition mobility problems ,I had a grant from council that was repaid from equity releasehow can i get help
dragonfly33
- 9-Mar-19 @ 9:24 PM
My husband has arthritis and has Severe back problems we have no money and we have a leak in our bathroom it is very hard for him to get in and out please we need help to get a new bathroom please could you help me and my family.
Kelly
- 4-Mar-19 @ 7:48 PM
Hello I am a pensioner with my husband we get state pension each. I am on attendance allows.my husband used to get cares allows for me. That was stopped when he reached pension age. The only help we get now is we don't pay rates. We are all electric, to cut a long story short I would like to no if we could get a grant for having a biofuel system put in. As I feel the cold greatly, which in turn is making me ill and my husband is suffering from depression. Brought on by us not being able tohave a form of heating other than storage heaters. Can anyone shed some light on this for me. Thank you.
Ivy
- 21-Jan-19 @ 3:31 PM
Hi like to know if I would qualify for a grant loan to improve my home it's been empty for 4 years need to move back in.. But need lot of work doing
Shiz
- 10-Jan-19 @ 7:21 PM
Hi my block has been here for way over 30 years. The insides have not been renovated for over 15 years the walls are terrible and the council are refusing to do anything about it my kitchen is in poor condition also.. Could someone contact me to help me please.
Michelle
- 7-Jan-19 @ 4:05 PM
Hi I am up to my eyes in loans that I used to fix my house so I can live in it. I am 72 years old sold a house in good repair. Had what I thought would be enough to fix the house. Then I moved the carpet.Found fungi growing out of the floor and the walls.I replaced the windows with a loan. Now all my pension is tied up with the pay back. I was hoping that the roof would last till I had paid back the loans.But it will not see this winter out. Is there any way I can get some help to replace the roof that is made of Slate and probably is the original roof. The house is 100 years old inner terraced cottage. Single story. Thank you in advance all advice is greatly relieved. I am in receipt of DLA.Don't know if this makes a difference.
Anne
- 13-Nov-18 @ 9:01 PM
My father is moving in to my own home and I need a ramp to be able to get him out from the house do you know of anyone that can help or advise. Kind regards barbaraPUT
Crazybarb64
- 24-Oct-18 @ 5:59 PM
I have a 1930's semi detached property, I have managed to do a lot of work to my house on my own without any help, I recently noticed large chunks of concrete coming into my loft, I have been advised to get a new roof, I have no savings at all, is there anyone who I could pay monthly to do this job. I also have a husband who has Somatoform Disorder with anxiety and panic attacks and it has actually made it worse do to the stress. Please help
Kiki
- 17-Oct-18 @ 4:03 PM
Hi both myself and my son are disabled. I have been in my house for 18 years and need a new kitchen as it is worn and not practical now. My son is 16 and i am on dialysis how do i get help with getting a new kitchen. I am a home owner.
Pink
- 3-Oct-18 @ 12:51 PM
Just wondering if I can get help with my guttering.And downpipe as it leaking and making all my walls wet at the back of my house.
Chunt
- 22-Sep-18 @ 8:02 AM
Hi, my mother is 65 and her house has become in serious disrepair... the windows are over 30 years old now with big gaps and some of the handles are unrepairable. Dampness is firming in the bedrooms and the roof is in need of repair also. I am unable to help and no other family... she owns the property but became ill with arthritis some years ago. She is not registered disability but on benefits as she can't work she has no savings and the draughty rooms I believe is always making her ill with bad colds. We are in Brighton area and have rang the local authority but they insist there is no help. If anyone has any information or number or help please answer... this is a true statement of fact. Please help.
Gill
- 21-Mar-18 @ 9:49 PM
Jay - Your Question:
I would like to apply for a new roof, it's a council property but they just keep palming me off. I have a son on high care pip and high mobility he's 17 my husband works and is on a good wage. Would we be eligible
---
Our Response:
If the roof is not part of council's planned repair scheme it's unlikely that the housing department will sanction the work but as a landlord they are responsible for essential repairs. You could look into grants available in your are (try the Turn 2 Us website) but your husband's salary may restrict access to many grants.
GrantsExpert
- 5-Feb-18 @ 2:11 PM
I would like to apply for a new roof, it's a council property but they just keep palming me off. I have a son on high care pip and high mobility he's 17 my husband works and is on a good wage . Would we be eligible